The first Christmas challenge is available on Fortnite, and requires going to the cozy chalet to warm up by the fire! But where is he ?
The Winter Festival is finally launched on Fortnite, with the arrival of many new Christmas features in the game! It is now possible to open a new gift in the game every day, and complete different winter challenges to get free rewards.
The very first of these winter challenges requires go to the cozy chalet to warm up by the fire. Most where to find this cozy chalet, whose name does not appear anywhere in the game? And how to warm up near the fire? We explain how to complete the quest!
Where to find the cozy chalet in Fortnite?
To get to the cozy chalet in Fortnite, no need to launch a game! The cozy chalet is the other name of the winter chalet, which has just been added to the game. You will find it in the Battle Royale menu, it appears there as a blue snowflake. Click on it then choose "Enter" to access this chalet.
Once inside, all you need to do is find the fireplace to warm you near the fire. Interact with it to be able to validate this first challenge!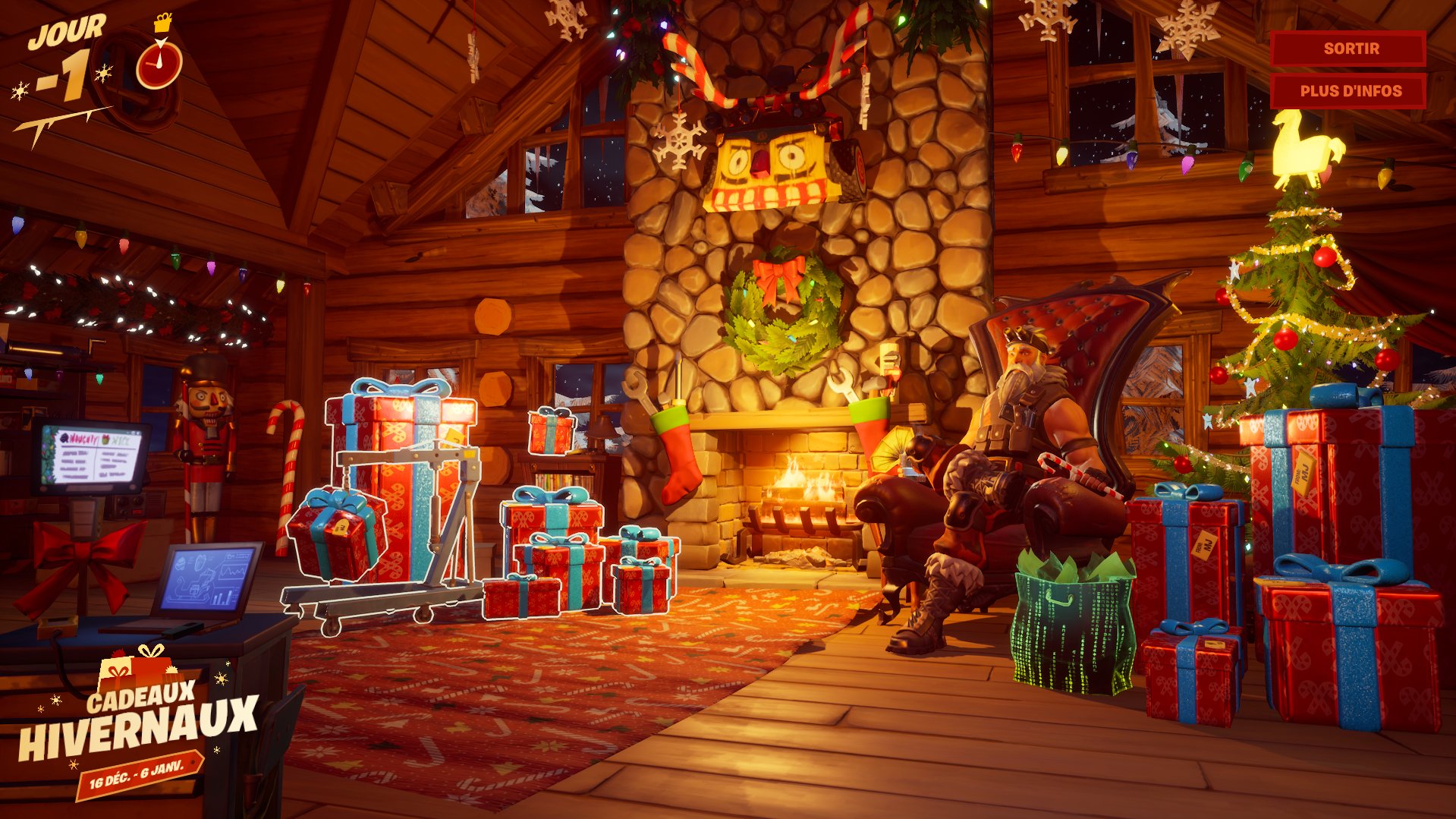 Click on the fireplace to warm up by the fire
Once the challenge has been validated, you can take the opportunity to visit the chalet, and open your first gift! Come back every day to unwrap a new gift, and get free rewards.