Christmas challenges are back in Fortnite for the end of 2021. Find out where to find Christmas trees in Fortnite for challenges!
It is Christmas in Fortnite ! And like every end of the year, the Winter party is back in the Battle Royale with all-new rewards and new challenges to complete. To find out more, you can consult the list of Christmas gifts 2021 on Fortnite !
Among the new challenges of this end of the year, some ask you to use the novelties of the Winter party, including completely frosted objects! For a challenge, you must find firs Christmas to open the coffers which are below.
Where are the Christmas trees in Fortnite during the Winter Festival?
To complete the challenge: Search a chest under a Christmas tree in Fortnite for the Winter Festival, you have to find a Christmas tree with chests that are placed underneath, like Christmas presents.
To find a fir, it's not complicated since a lot of Christmas trees have been added to the game on the occasion of the Winter Festival 2021 to celebrate this end of year party with the players. We recommend that you look in towns or in a locality where you will quickly find a tree and there should be a chest underneath in most cases.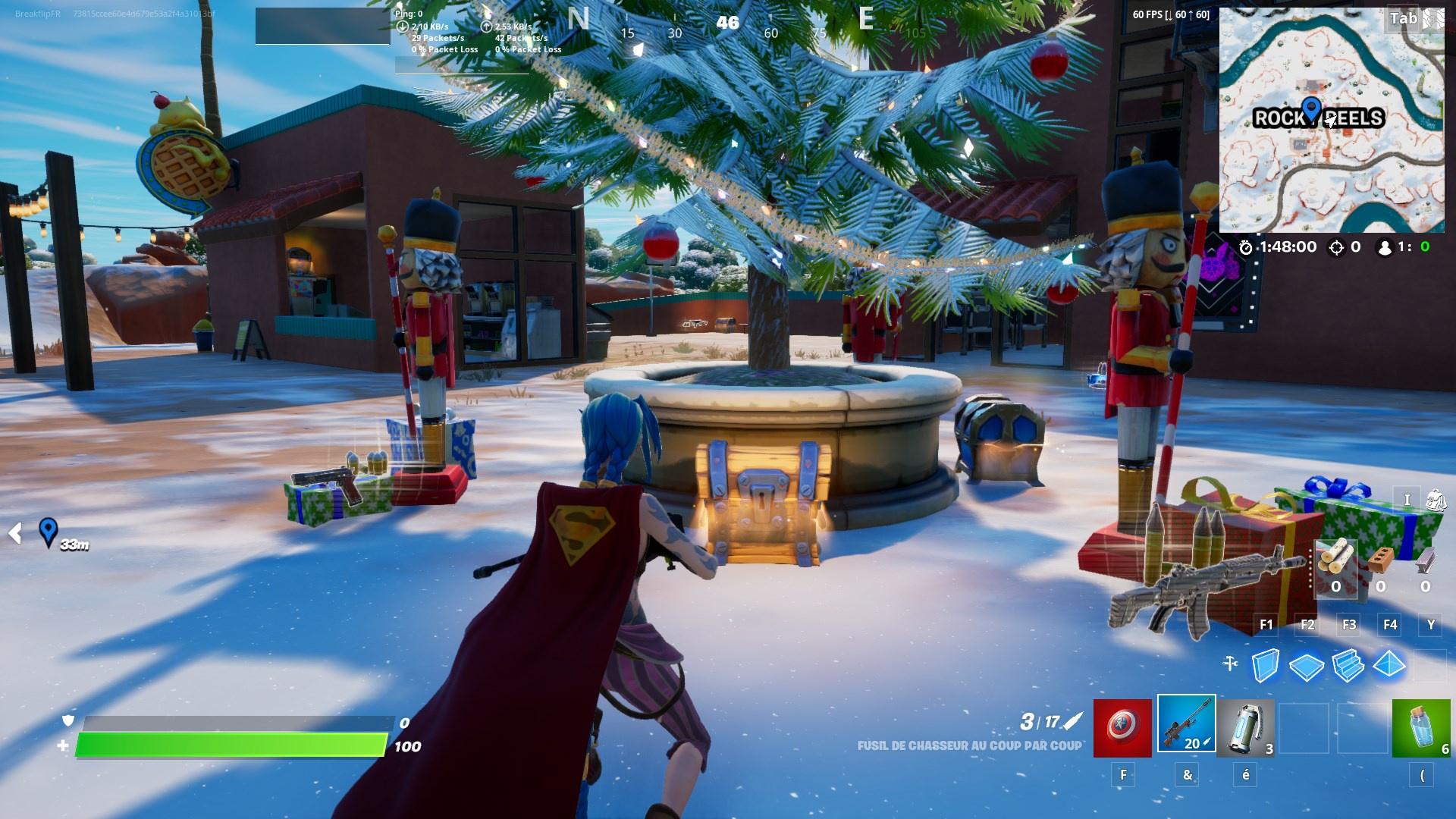 Rocky Reels Christmas Tree with Chest
To help you, you can use the photo above where you can see a Christmas tree with a chest underneath. This image was taken at Rocky Reels and to complete your challenge all you need to do is open the chest under this item.