The Christmas challenges are back on Fortnite for the end of 2021. One of them asks you to find chickens!
It is Christmas in Fortnite ! And like every end of the year, the Winter Festival is back in the Battle Royale with new rewards and new challenges to complete. To find out more, you can consult the list of Christmas gifts 2021 on Fortnite !
Among the new challenges of this end of the year, some ask you to use the novelties of the Winter party, including completely frosted objects! For a challenge, you have to fly with the help of a hen. Find out where find a hen in season 3 of Fortnite!
Where to capture a hen in Fortnite season 3?
Among the new challenges of the Winter Festival, one of them asks you to fly with a hen for 200 meters. To complete this challenge, you must first find a hen. There are several places on the in-game map where you can find chickens. In general, avoid cities and prefer areas near farms to find chickens. We recommend that you look towards Rocky Wells, as you can see below in the screenshot: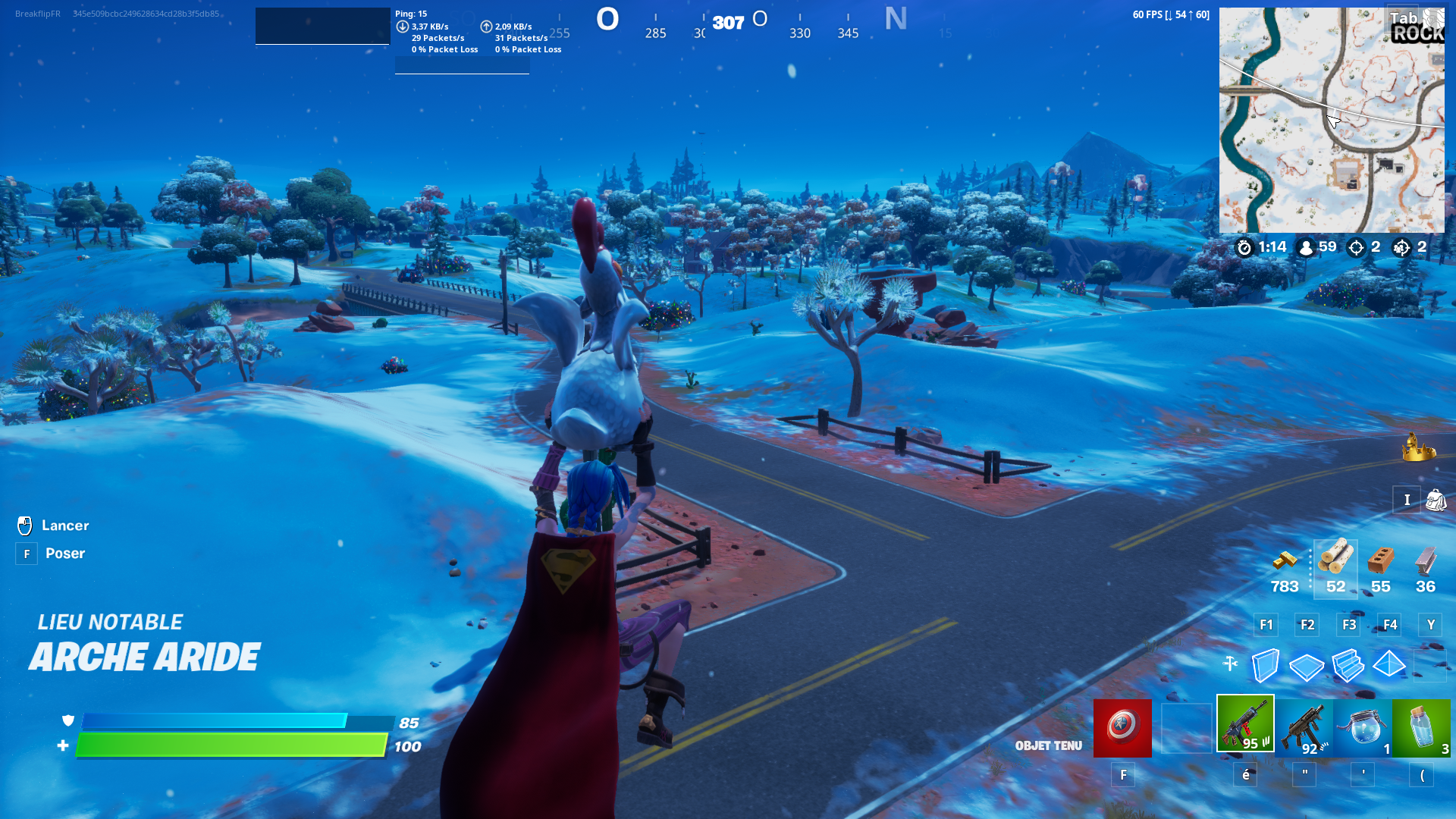 Hen in Fortnite towards Rocky Wells
You can also search the area towards Greasy Grove and Corny Crossroads. You should find a hen very easily to complete the challenge.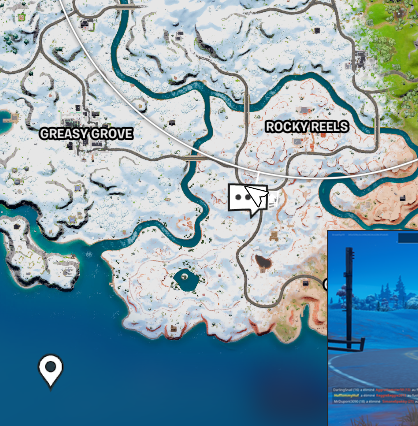 Greasy Grove and Rocky Reels Hen Card in Fortnite
To complete the challenge, you must capture a hen using your E key when you approach it. Once captured, you can use the space key on your keyboard to fly away and complete your challenge. You must fly 200 meters with the hen for the challenge to be valid.