The Christmas challenges are finally available in Fortnite, and the first of them asks to warm up at the cozy chalet! But where is he ?
Every year, the end of year holidays are celebrated in Fortnite, with the Winterfest event! On the program: a daily gift to discover, new features on the game map and various Christmas dice to complete to unlock rewards.
These challenges come out every day at 3:00 p.m., and the first of them asks to " Warm up by the fire in the cozy chalet ". But where is this cozy chalet and how can you warm up by the fire to complete the quest? We explain how it works!
How to warm up by the fire in the cozy chalet in Fortnite?
The Cozy Cabin isn't a notable new Fortnite location, so don't bother launching a game to find it! It is simply the name given to the winter chalet which has just been added to the game, which you can find directly in the Battle Royale homepage, by clicking on blue snowflake icon added next to the different menus of the game.
You can then go to this cozy chalet, and find the fireplace. It is by interacting with this fireplace that you will be able to warm up by the fire, and validate the challenge that is requested!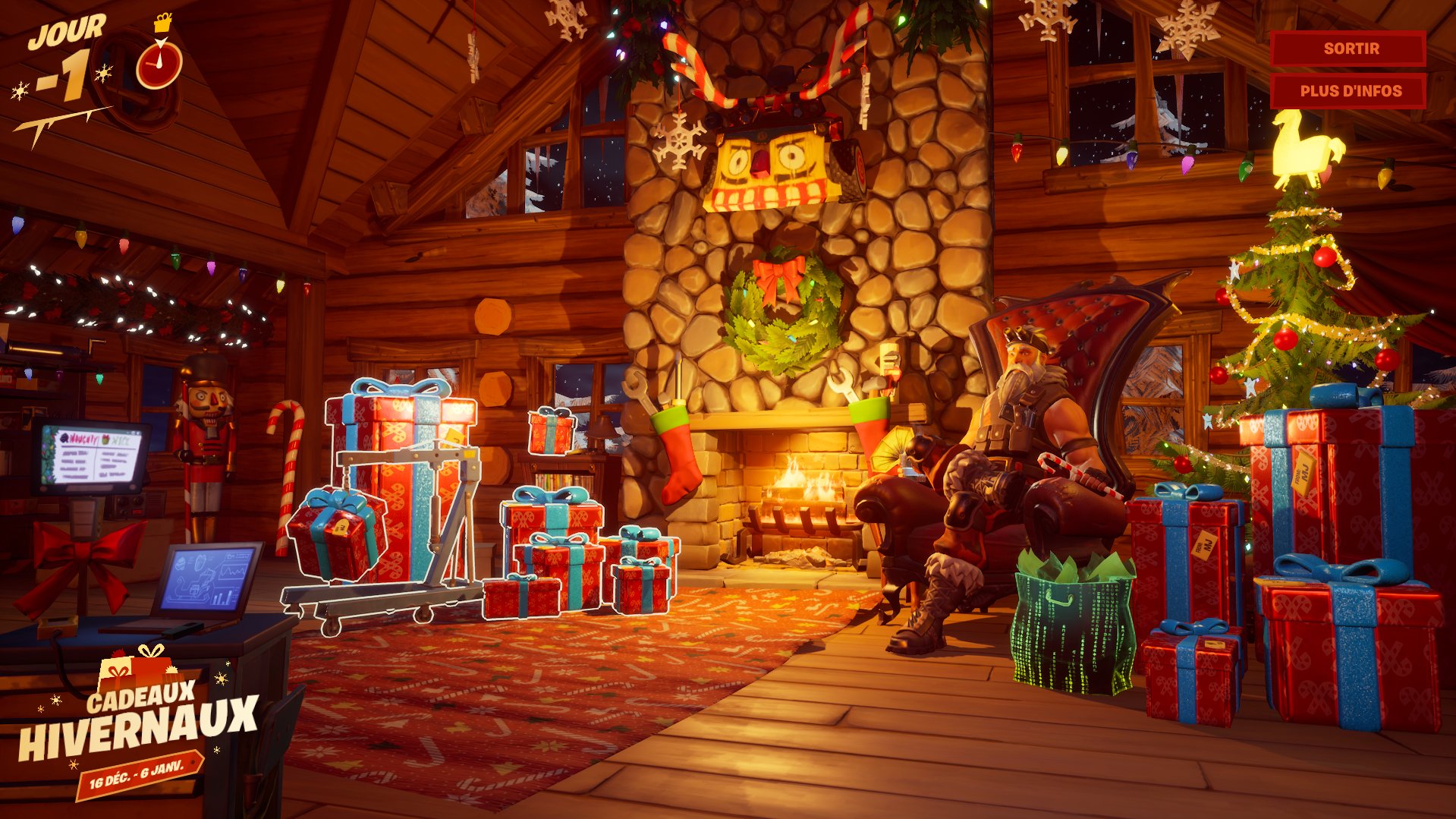 Click on the fireplace to be able to warm up near the fire and complete the challenge
By the way, you can take the opportunity to visit the rest of the chalet and open your first Christmas present of the year!