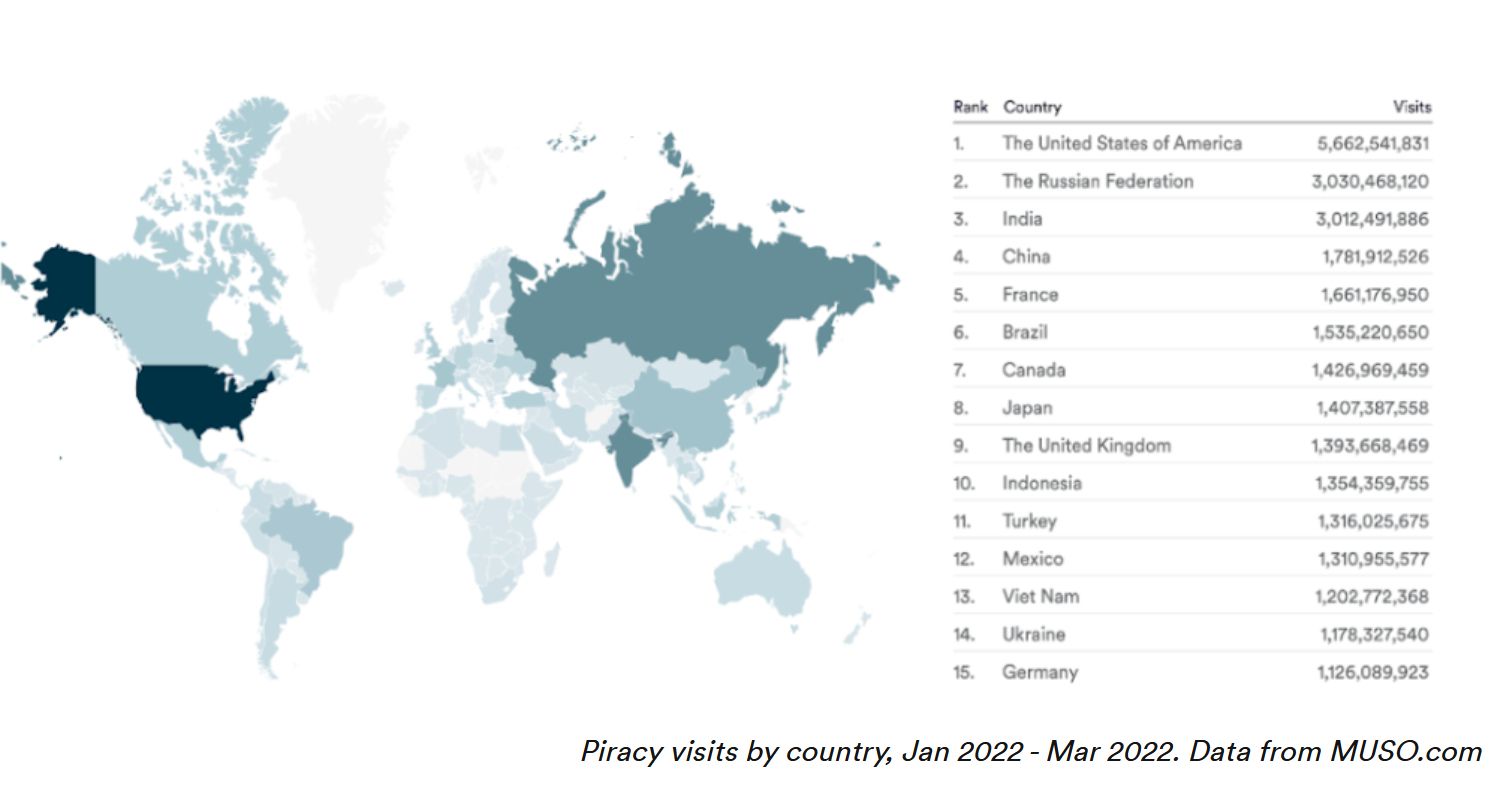 According to the British company MUSOglobal viewing for piracy sites reached 52.5 billion visits in the first quarter of 2022. A 29.3% increase from the first quarter of 2021.
The figures relate to an estimate of piracy demand for films, television (including series), music, software and publishing across a range of over half a million sites including streaming sites, torrent, direct download as well as stream ripping sites.
By type of sector, just under half of the traffic (47.7%) concerns content related to television, while content from the publishing sector ranks second (26.8%).
MUSO notes that it is the publishing category (ebooks, manga, educational books, magazines and newspapers) that has experienced the strongest growth over one year for the demand for pirated content. A trend that would be driven by manga. Three of the top five piracy sites in terms of visits are devoted to manga.
France moves up the rankings
The United States was credited with the highest demand for piracy in the first quarter and accounted for 10.9% of global traffic concerned, with around 5.7 billion visits to piracy sites. An increase of 38.9% over one year. Russia is second and almost tied with India at just over 3 billion visits.
MUSO also distinguishes France, which climbs to 5th place in the ranking, when she was in 8th place in the first quarter of 2021. Visits to piracy sites from France are around 1.7 billion in the first quarter of this year, with an increase of 500 million year-on-year.
" The continued and marked increase in pirate visits is alarming reading for the entertainment industries. MUSO expects this trend to continue, especially in the current climate of subscription wars for SVOD platforms, combined with economic pressure and rising global inflation. "
.