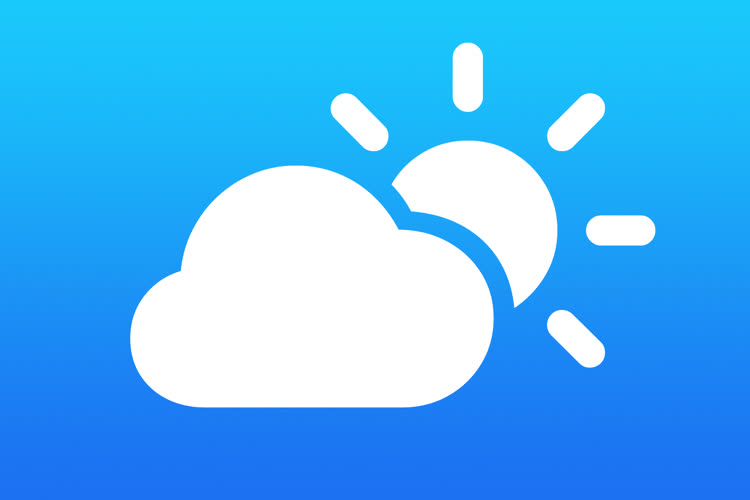 You probably didn't know it, the Weather app includes a function to report problems with the weather forecast for your current location. It was one of the many new features of the version supplied with iOS 15 and the button can be seen in the screenshots of this article published last June, even if we did not mention the function then. With iOS 15.5 just released, Apple replaced the line of text with a large block of text, which is why many of you let us know about the change.
This is the only novelty, the rest is similar to what we had before, namely an interface that allows you to correct all the information provided by the app. Are the temperatures warmer or colder, is it raining when sunshine was expected, or is the air pollution looking worse or better than expected. Apple even offers some generic descriptions, to indicate whether the current weather is pleasant, gloomy, hot, muggy, etc.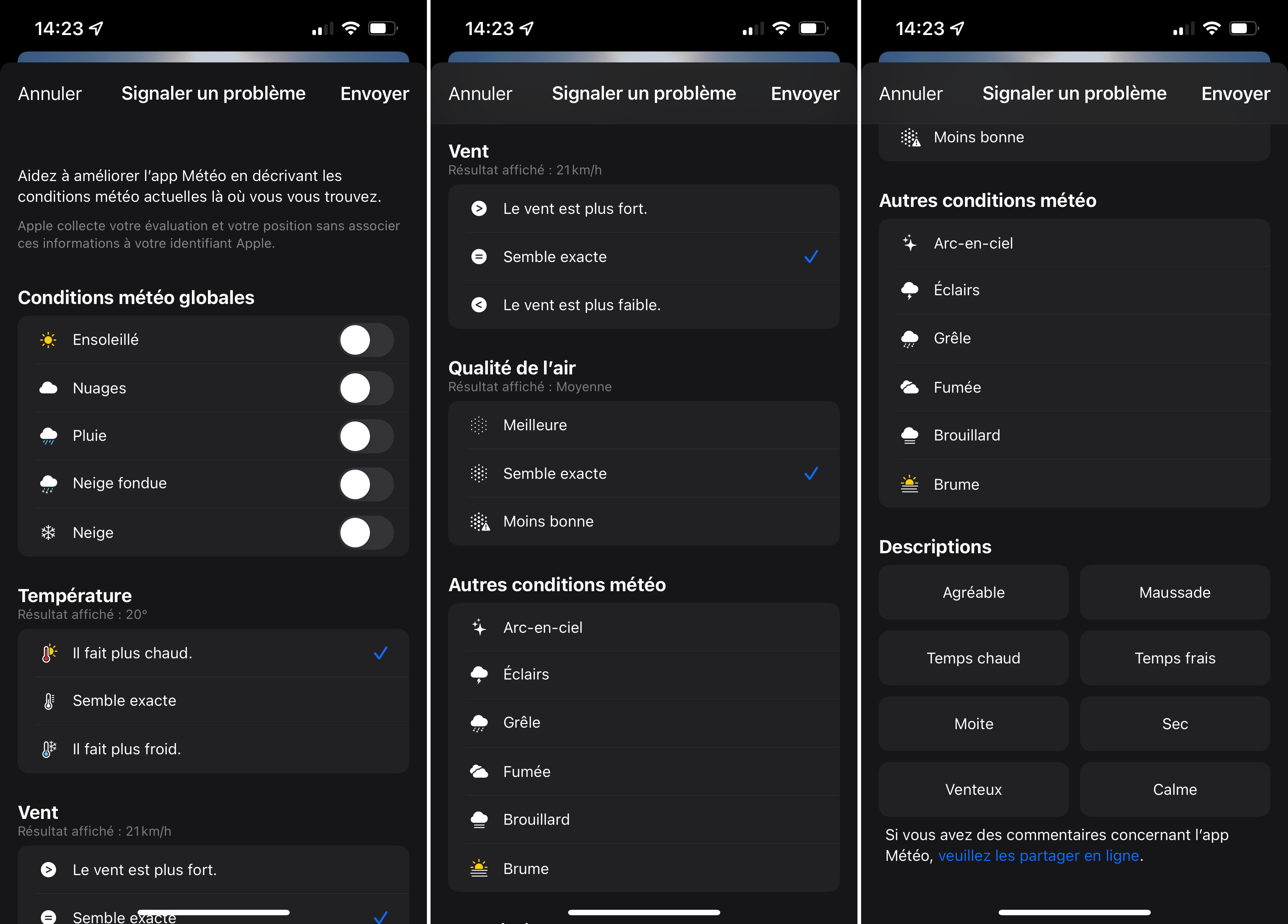 This information is used by Apple to "improve the Weather app", underlines a message at the end of the process. For the moment, the data is however provided by a third party, The Weather Channel in Europe, and we cannot imagine that these returns will have a real influence on the weather forecasts displayed on the iPhones around you. Nevertheless, it may be a brick that is ready for the day when the company will offer its own weather forecasts, a possibility open since its acquisition of Dark Sky two years ago.
.
[related_posts_by_tax taxonomies="post_tag"]