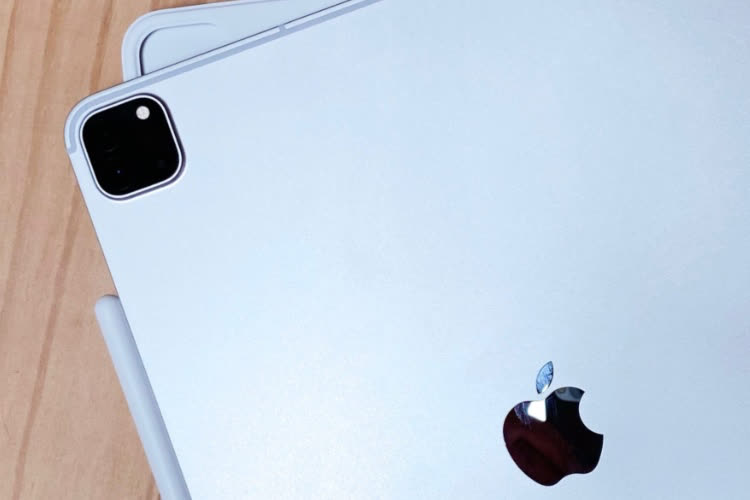 If it will take maybe wait To put on the augmented reality headset from Apple, the new iPad Pro are still planned (by rumor, at least) for the first half of the year. Sources of 9to5Mac give some interesting details about these future tablets, one of the big novelties of which should be the MagSafe induction charging.
The aluminum used for the iPad chassis poses a problem: the metal blocks the induction, which is why since Apple has swapped it for glass since the iPhone X. Logically, one would expect that a rechargeable MagSafe tablet has a glass back. But now, it is a material that weighs heavy, and which is much more fragile than aluminum.
The manufacturer would have found a compromise: the chassis remains in aluminum, but the Apple logo on the back of the iPad would be in glass. For the occasion, it would be larger than the one currently present (a size similar to the logo found on the cover of the new MacBook Pro) and would have more powerful magnets for a good hold on a charging roller. The power of the latter would also be greater than the current Apple charger (15W max).
The site also indicates that these next iPad Pro would carry an even larger battery than currently, while the photo unit on the back would be that of the iPhone 13. In addition, the chip in the engine could simply be an M2 , which is also expected in the redesigned MacBook Air.
Apple would also experiment with models larger than 12.9 inches, as well as … a notch, just to give the tablet a family resemblance. But nothing says Apple is going in that direction with the end products.
.