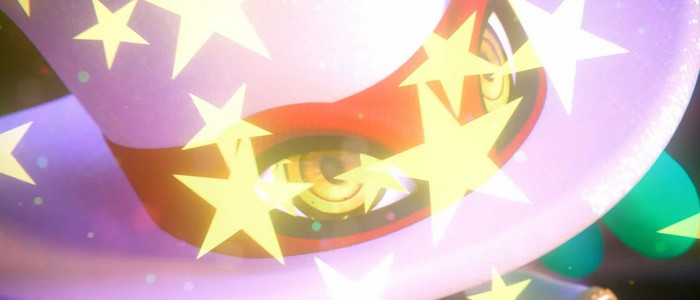 The output, in October 2021 on different platforms including nintendo-switch of Balan Wonderworld ended in a resounding flop. Developped by Yuji Naka, one of SONIC's fathers and produced by Square Enix, However, the game had a lot of assets to, at least, thrill the nostalgic fiber of gamers who experienced the golden age of 3D platform games. On arrival, it's a fiasco; almost a textbook case. So what happened for this (a priori) large production to accumulate so many flaws?
DThe answers may have been provided last month by Yuji Naka. The artist has indeed taken public opinion to witness by posting on the networks, a long diatribe against Square Enix and Arzest(who was also developing the game) accusing them of being "companies that don't care about games and game fans"- to see all the details here. Apparently, the development of the game was peppered with a lot of tensions, errors but also relational problems between the teams. Square-Enix considered that the person responsible was Yuji Naka and therefore fired him, six months before the game is released. Yuji Naka was therefore unable to finalize its title and, for this, attacked Square Enix in court. If the procedure is closed, we do not know the outcome for the moment.
If so far Square-Enix did not react to the assertions of Yuji Nakaaccording to the journalist Takashi Mochizuki, the Japanese company finally briefly mentioned the subject during its last briefing. On this occasion, Square-Enix upheld the legal action taken by Yuji Naka but refused to say more – or almost. The company nevertheless wanted to support Balan Wonderworld as if there were no problems. Obviously, Square-Enix doesn't seem ready to do any self-criticism yet or admit (at least publicly) some failings. On the contrary, Square invites everyone to discover the game, indicating in the question and answer session, that Balan Wonderworld "is a game that we confidently recommend".
For more details on Balan Wonderworldto see our previous news.
See as well :
Square Enix confirmed it had lawsuit case with Yuji Naka but declined to comment further. As for Balan Wonderworld, "it is a game that we recommend with confidence." (from Q&A session during earnings briefing)

— Takashi Mochizuki (@6d6f636869) May 13, 2022
.