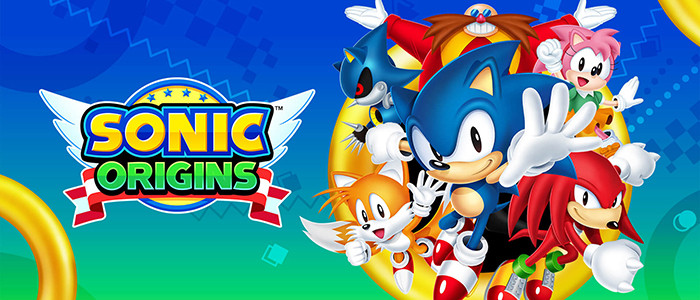 This is the last warm-up lap for Sonic As SONIC Origins will be officially available this Thursday, June 23 on the Nintendo Switch eShop, SEGA takes advantage of the few hours that separate it from its release to unveil the second episode of its video series Sonic Origins Speed ​​Strats. You will find the video below accompanied by a complete description of its content.
Sonic's Motivation : He learns that Dr. Eggman is going to South Island to find the mystical Chaos Emeralds and therefore goes to stop him and save the animals that have been transformed into Badniks.


Game tips

– Rings – Players will find Rings (not coins). As long as Sonic has at least one Ring, it is possible to take damage from an enemy or dangerous obstacles. If Sonic is hit, the Rings spill out and players can collect them.
– Terminals – Milestones save progress. It is therefore crucial to activate them when you see them.
– Screens – Breaking the screens gives Rings, lives or a powerful shield that allows Sonic to block a blow.
– Instant death – Even if they have Rings, players die immediately if they get run over. Watch where you step!


News – Sonic Origins now allows players to embody Tails and Knuckles. Tails can fly and Knuckles can climb and glide. These heroes can use Whirlwind Race in Classic mode. In Anniversary Mode, players find Coins, the new currency in Sonic Origins. Players will also be able to use the new "vertical jump" that Sonic first got in Sonic Mania.


Special Levels and Chaos Emeralds – There are six Chaos Emeralds to collect in sonic origins, unlike the seven usually found in Sonic games. To enter a special level, players will need to reach the finish line with 50 Rings or more and jump into the giant Ring that appears. Then it's time to navigate the rotating maze.
---
.