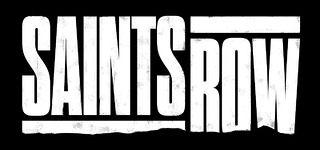 Scheduled for release in February 2022, this "homecoming" of Saints Row had been delayed and is now scheduled for August.
The official explanation was that "the development team needed more time to do justice to the vision of the planned game" so for this press preview which took place on May 12, it was not to be expect huge changes from last year.
And indeed, I did not see anything revolutionary vis-à-vis the previous presentation, nevertheless I appreciated the overall orientation a little more on two points:
– better highlighting of the personalization of our avatarwhich avoids dragging the caricature of "strong woman of diversity" throughout the demo
– a little more fun with, for example, wingsuits that take off again by bouncing on passers-by, weapons that play with gravity or even the possibility of using an enemy as a projectile after sticking an explosive on it
We find a somewhat cartoonish side to the punch that the weapons seem… not to have: if the headshots seem to do more damage than on other parts of the body, it takes several shots in the head to kill an enemy. I find it a shame because it gives the impression of shooting with Nerves. Hopefully controller in hand it feels less.
Technically, what was shown to us was very clean, very beautiful with sometimes superb lighting effects, but my question concerning the config on which the session was running gameplay filmed did not pass the moderator.
The game with friends will be possible: we could see a player piloting a helicopter winching the car of another player to move him faster before joining him in a wingsuit, it was quite nice.
For the moment, I'm still not fully convinced, because if we can't deny a real graphic progression while the Saints Row were a bit less beautiful, but more fun, GTA, this is accompanied by a really divisive artistic direction with these garishly colored enemies and the Saints team which seems more designed to make Tik Tok videos than robberies. And of course, we will also have to see how it works in real life, the "hands off" demos are rarely a guarantee of the performance of the finished product at home.
.