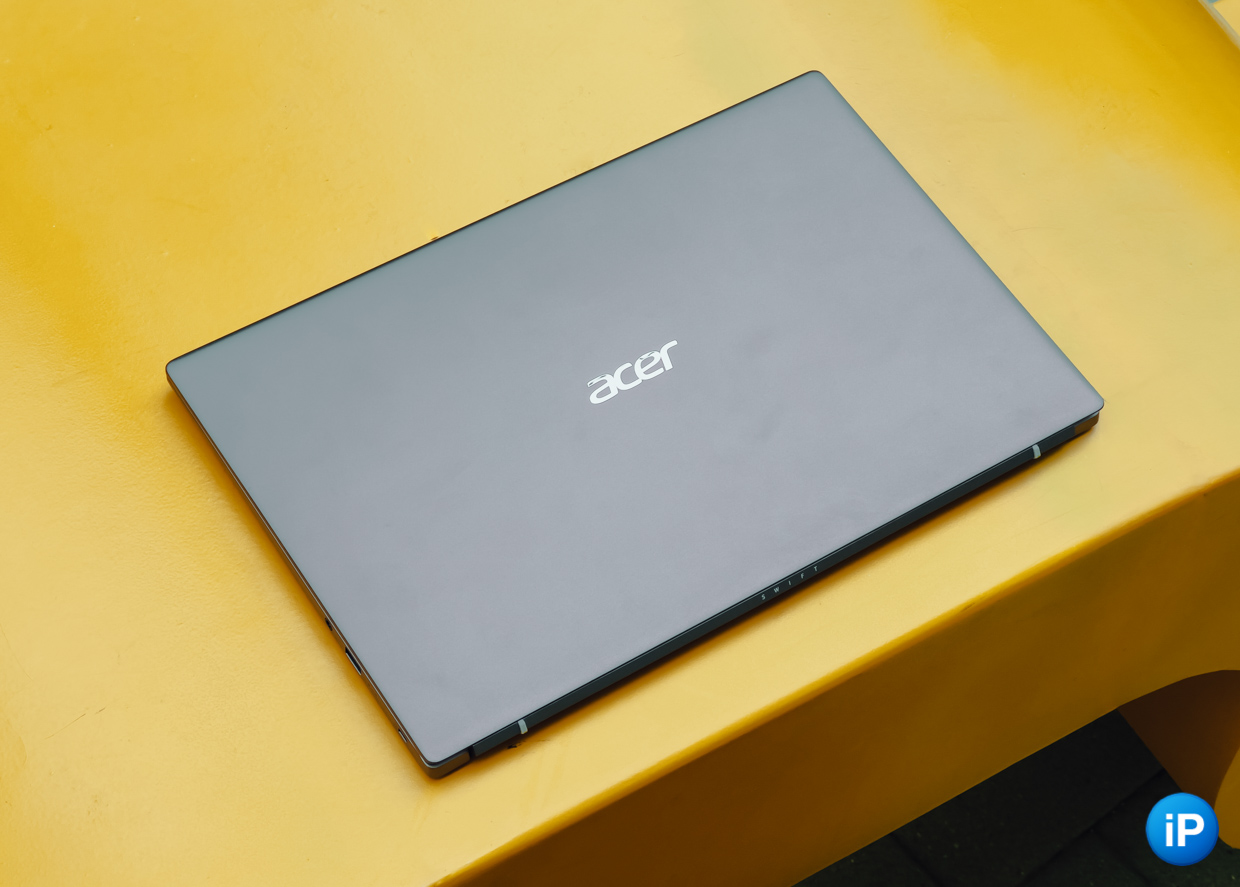 A laptop for office and study needs to be light, so their screens rarely go beyond 14 inches. If you want more, pay for a flagship or a fat man with mediocre specs.
Therefore, there is often an uncomfortable choice: fit into the budget and take a small laptop or go broke on the desired large diagonal.
Few options so that the display is large, and the weight is adequate, and the case is nice, but all for adequate money.
Acer recently expanded its line of business laptops and released Swift 3 with a 16-inch screen just for this purpose.
Below I will describe its strengths and weaknesses, to whom it is suitable, to whom it is not, what is there in terms of sound, color reproduction, battery and front camera. The last two points are surprising.
Neat look hides dimensions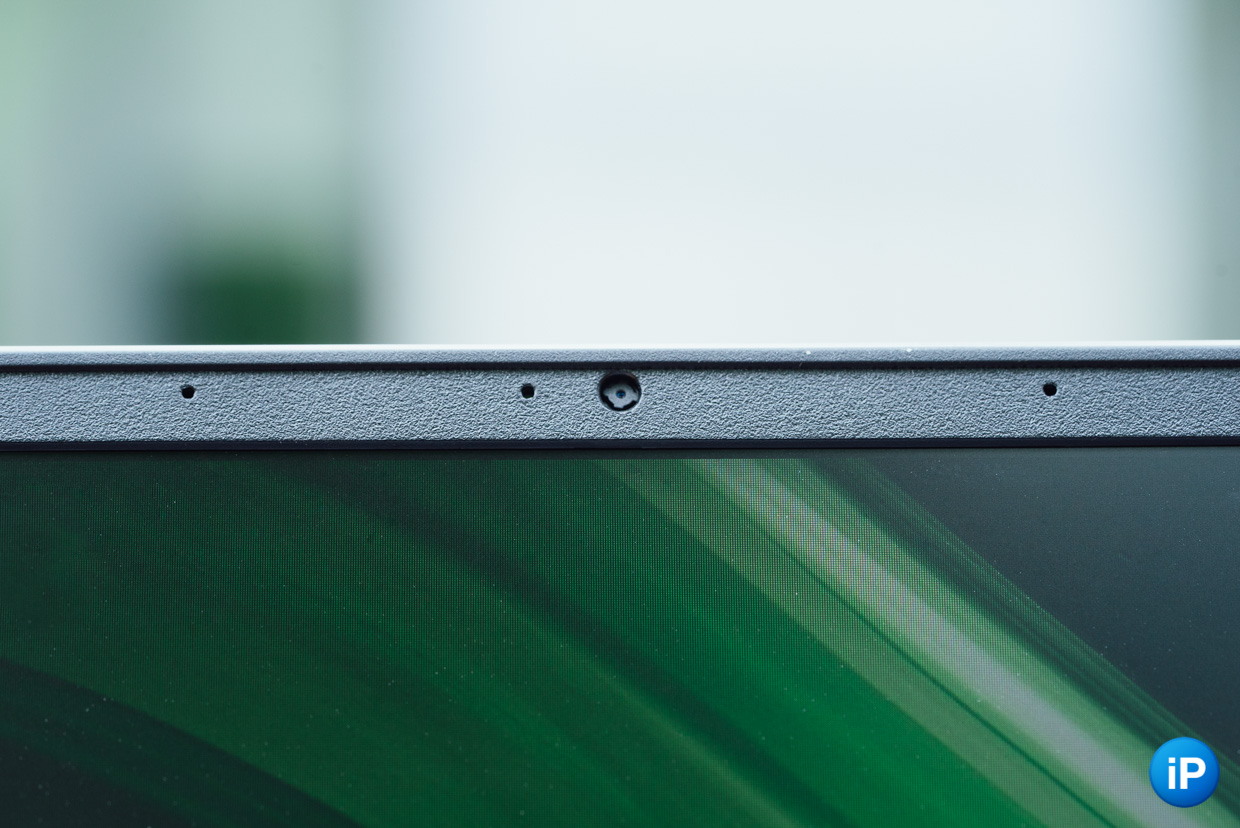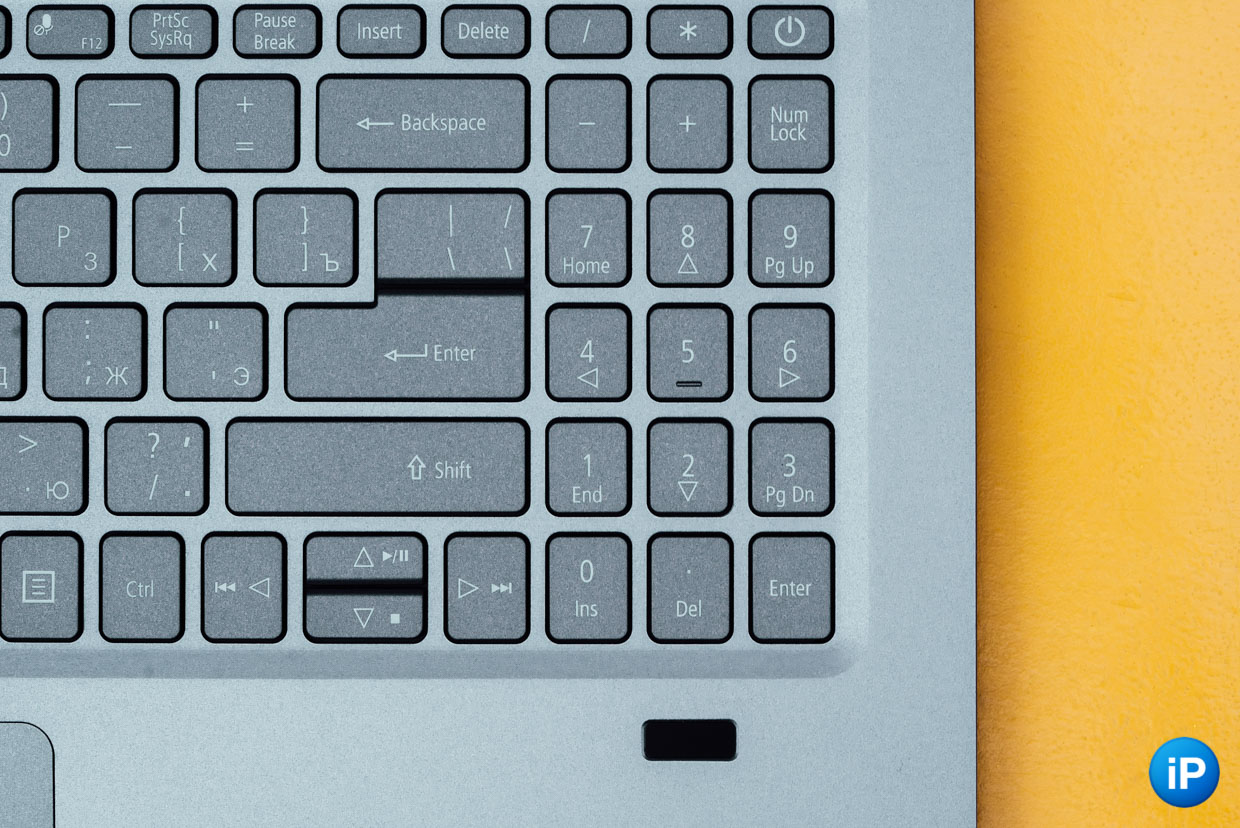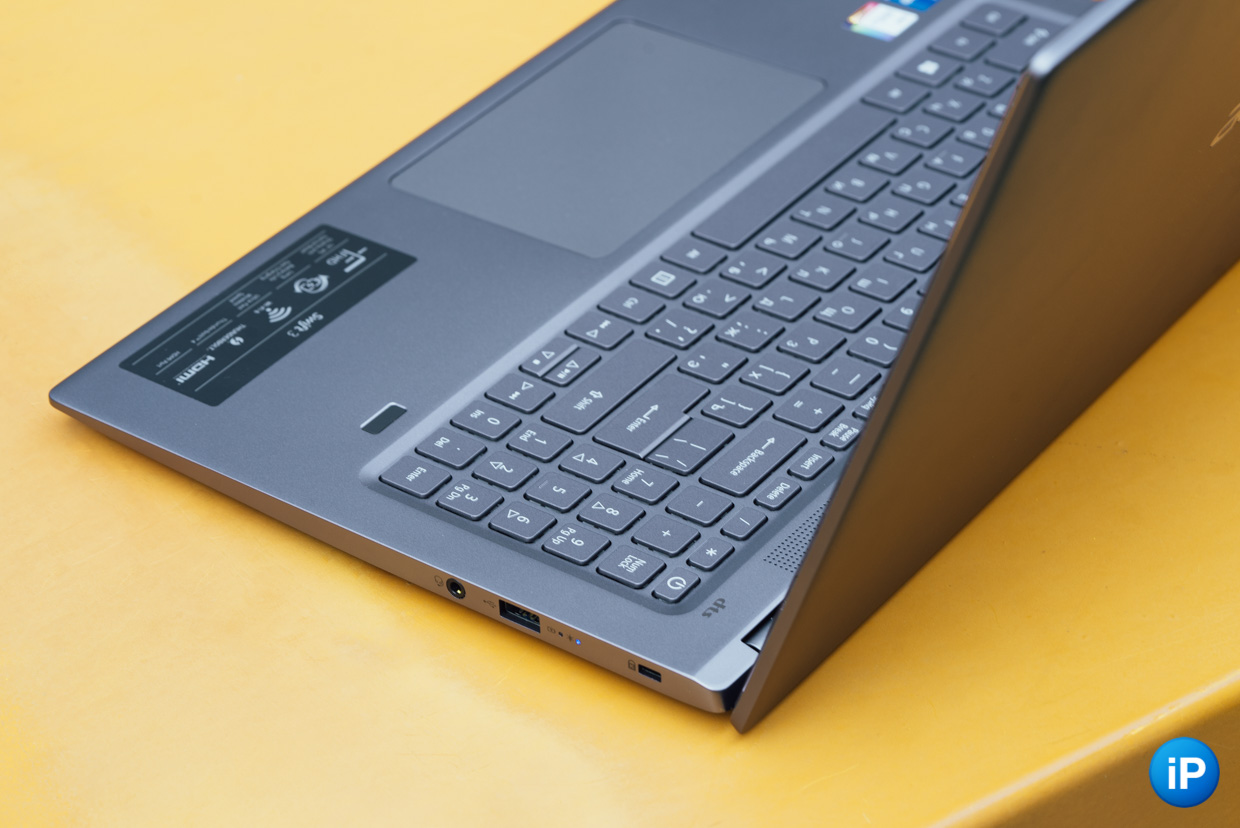 I did not immediately realize that I was holding a 16-inch giant in my hands. The feeling that the model with a 13-inch screen was neatly scaled and this is what happened.
It wasn't until I compared it to my hefty MacBook Pro 16 that I realized the Acer screen was even longer.
At the same time, the computer itself weighs much less than an apple one, only 1.7 kg. I say "total" because this parameter is closer to 15-inch models, and not with a 16-inch diagonal. In a backpack, it is felt, but does not pull back, like my MacBook, which is half a kilo heavier.
As I understand it, they achieved lightness due to the battery, a compact cooling system and aluminum in the case. The battery capacity is 56 Whit is enough for an average of 9 hours of work on the browser with periodic switching to video and social networks.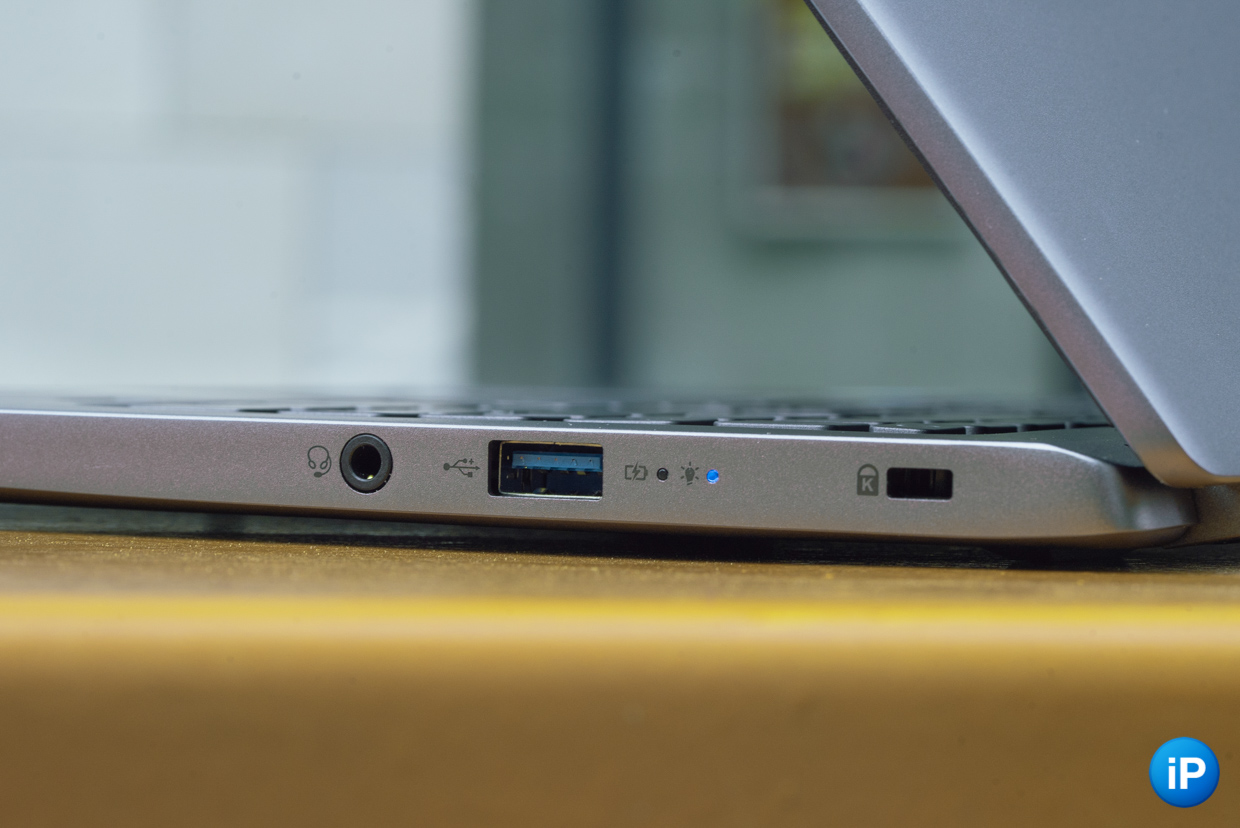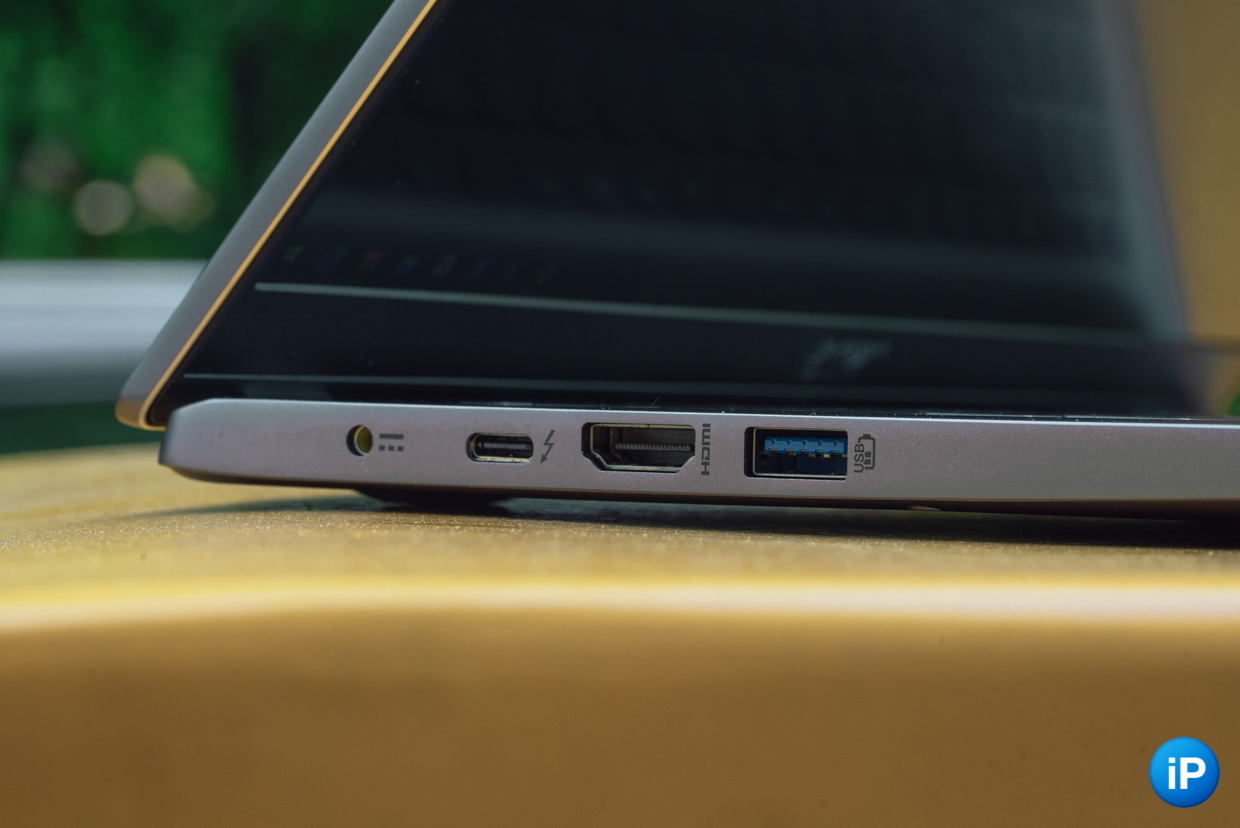 Ports left and right. The presence of Thunderbolt 4 is a rarity for the class
The metal, despite its weight, does not feel cheap, it has a nice dark steel color coating.
Beveled edges and thin bezels around the screen help visual subtlety. The latter are in no way inferior to the same MacBook, which is three times more expensive.
Of the connectors, there is almost everything according to modern requests: on the left side there is 3.5 mm audio and the first USB-A 3.0, on the right side there is one USB-C with support Thunderbolt 4 and power, second USB-A 3.0, HDMI 2.0. The only thing missing is an SD slot, but this model is not particularly designed for photographers and videographers.
Keyboard, trackpad, camera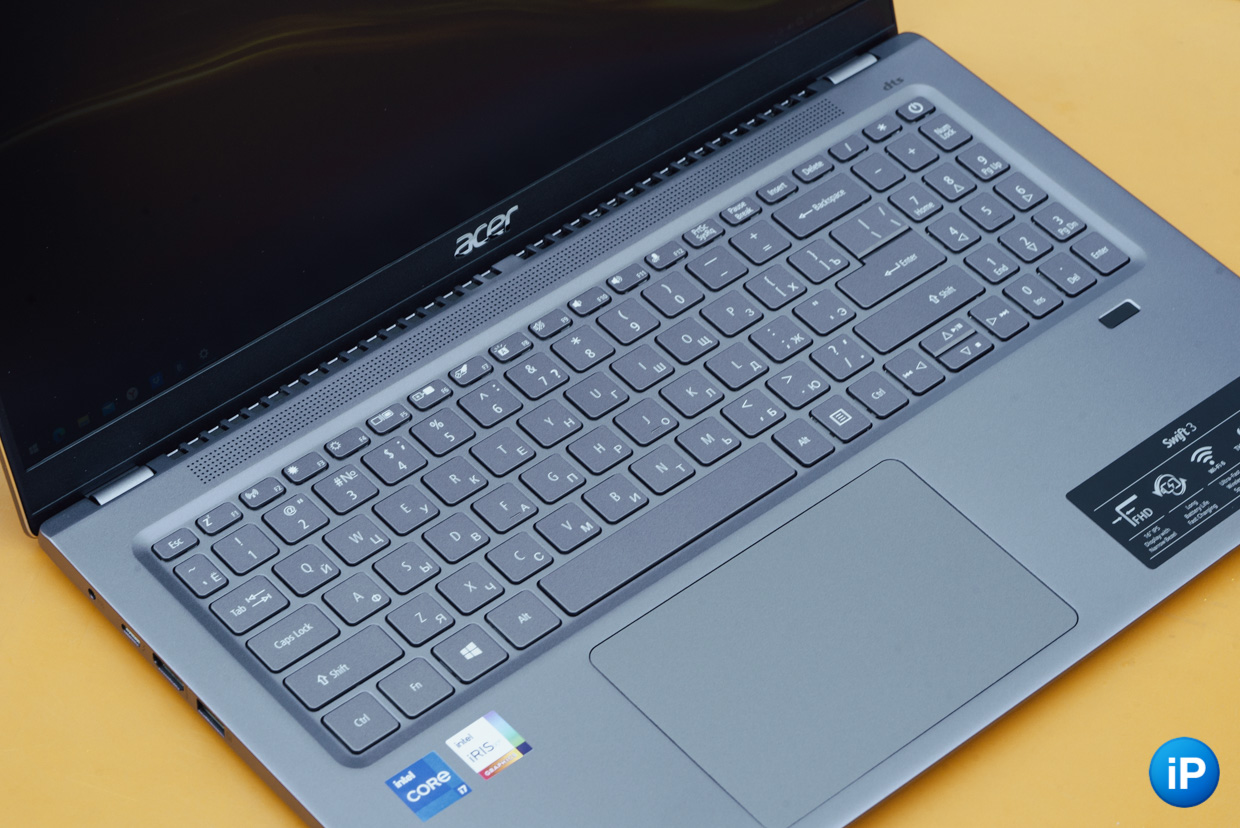 The laptop has a full range of keys, including the NumPad. Considering that the laptop will be useful to office workers and students, quick work with the digital block will benefit. There is a backlight, its brightness is not adjustable. The keys are pressed clearly, the size for an accurate hit is enough: there is no soft stroke and accidental skips.
The trackpad, which is large for Windows laptops, looks like one plate, without a visual separation between the RMB and LMB. Its front part is squeezed stronger than the far one, in this there are no differences from other mid-budget and even expensive laptops.
A small camera fits in the thin upper edge of the screen, which produces an adequate image for its class.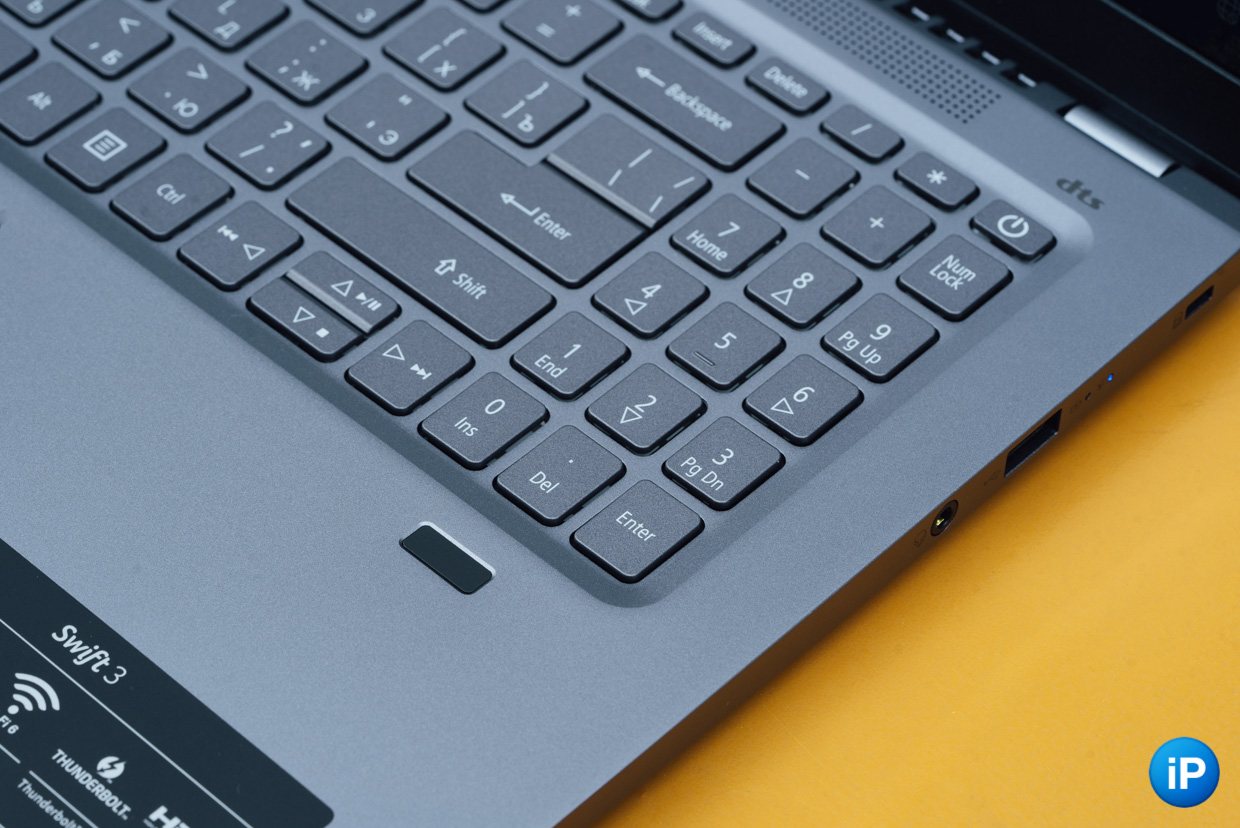 A full-fledged keyboard will come in handy in constant work with numbers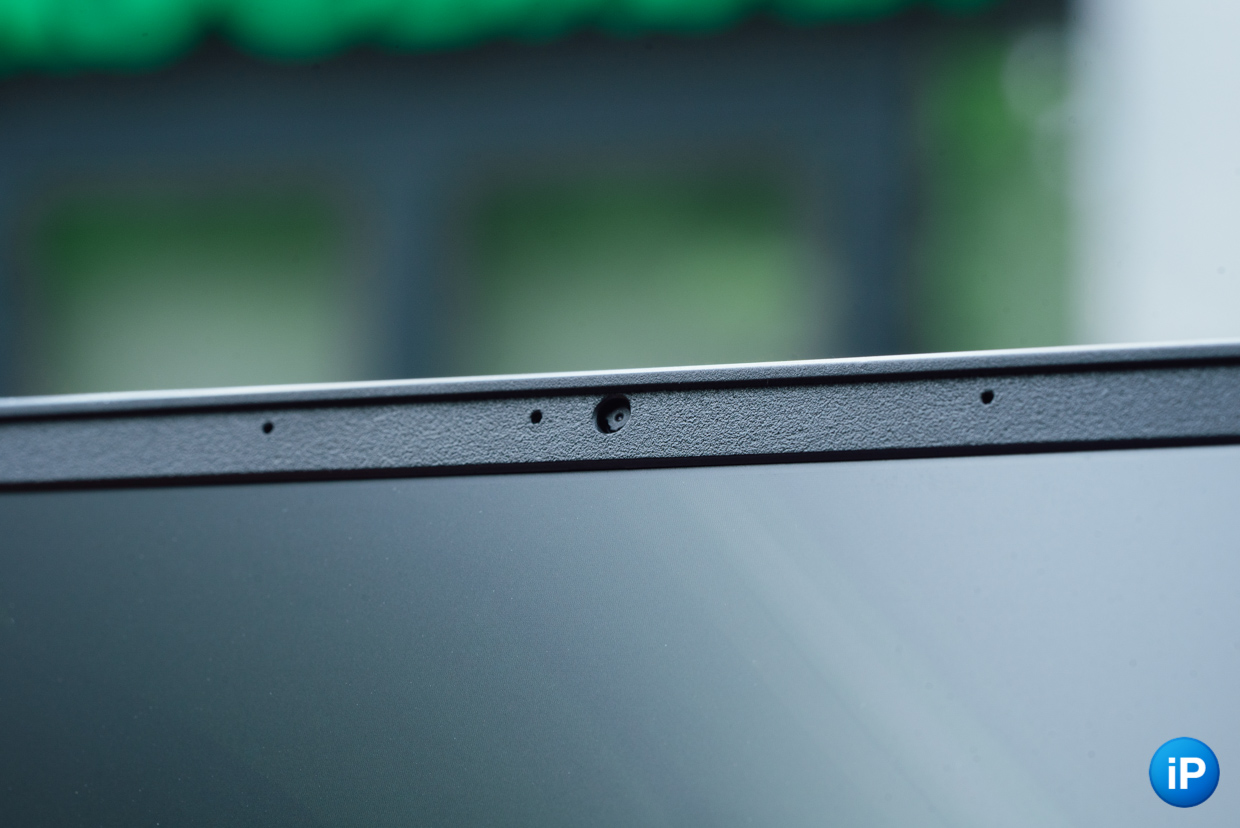 The webcam is simple, but enough for calls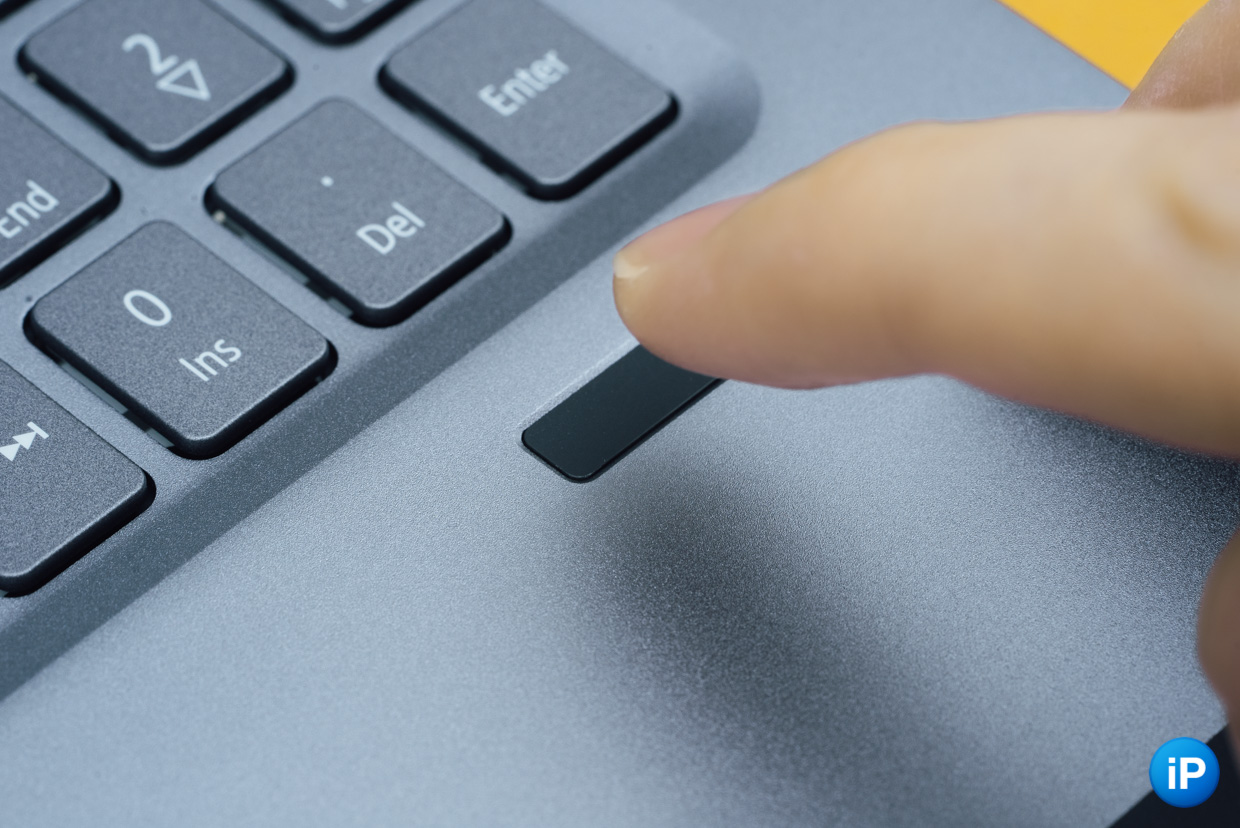 The scanner was not combined with the power button
On the right side, under the block of keys, there is a fingerprint scanner, it is of a simple form, it is not integrated into any button.
For complete charging, a proprietary thin AC / DC connector is used. The kit includes a 65W power supply. You can also connect any adapter with USB-C support.
The sound, despite the size of the case, does not roll like thunder around the room, there are quite ordinary speakers from 14-inch versions here. Watch movies and listen to music in the background using them is enough.
The screen will be the golden mean for many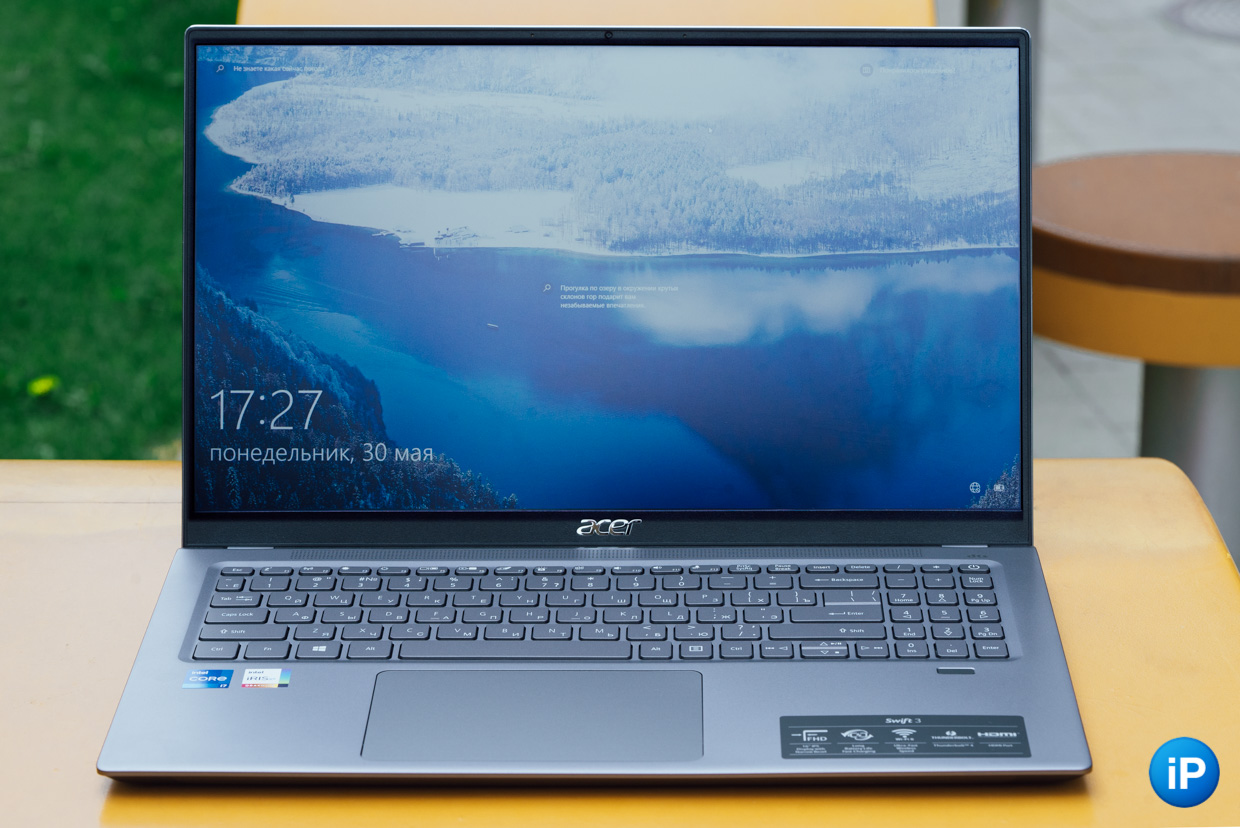 For years now I have seen how reducing the bezels around the display benefits small laptops. 11″ becomes 13″, 13″ becomes 14″ and so on. The trend has finally reached the largest versions.
Panel size 16 inches with aspect ratio 16:9 allows you to stretch the image over a huge area and leave no black frames. For films or working in two programs at the same time, it's hard to think of a better solution. The content is physically larger than in currently popular laptops with 16:10 aspect ratios, because the screen Acer Swift 3 longer.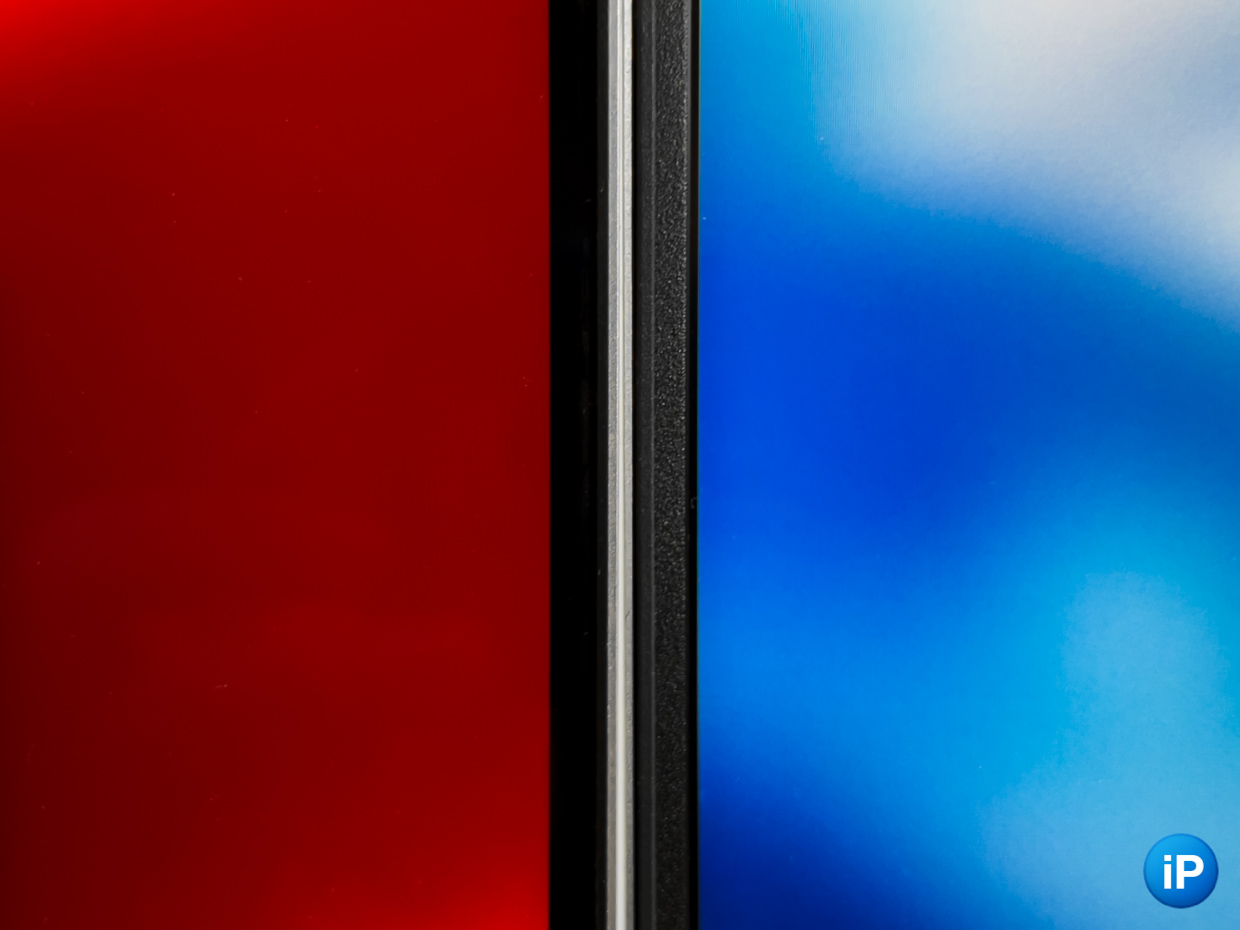 MacBook Pro 16 (2021) on the left, Acer Swift 3 (16-inch) on the right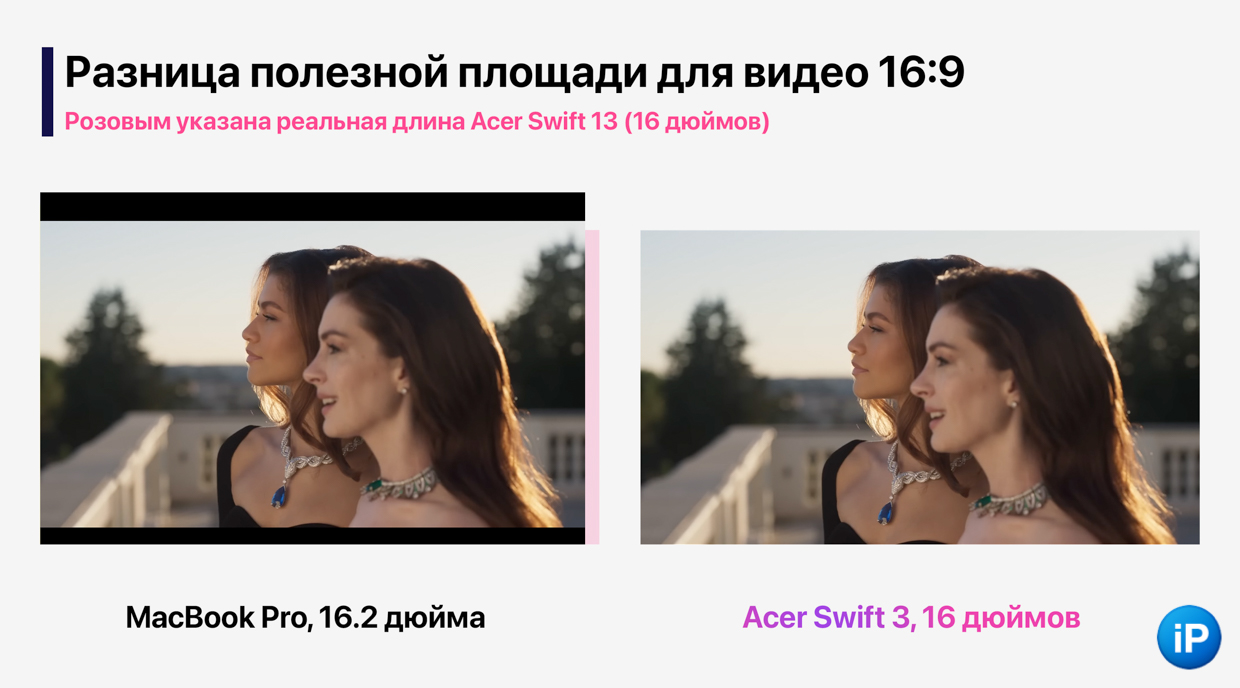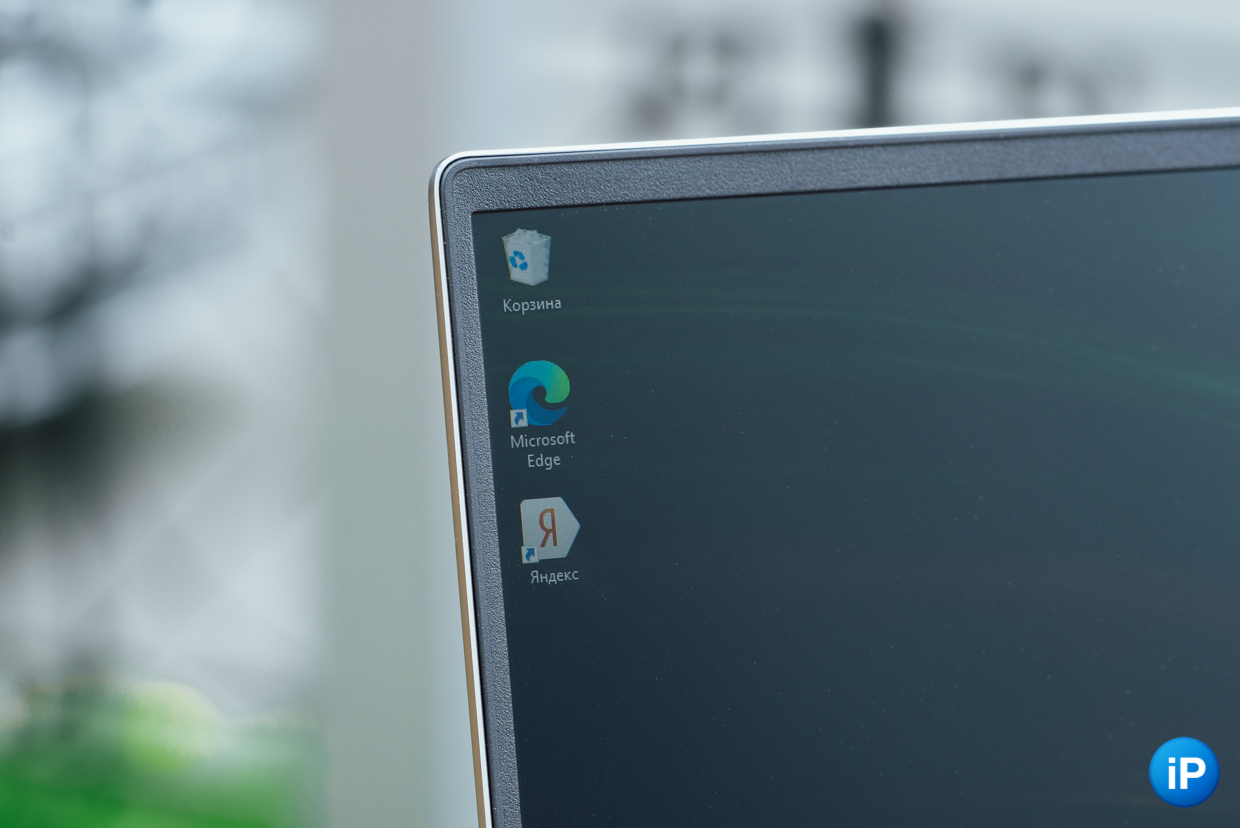 Full HD resolution does not lean on the integrated graphics, menus, folders and movies are displayed without delay. With a diagonal of 16 inches in 2022 1920 by 1080 pixels looks like the minimum allowed.
Coverage in 100% sRGB colors means that you will see any content from the Internet in all its shades. At the same time, a coverage of 78% in the Adobe RGB space indicates that you will miss some of the shades during photo and video editing. That is why I will not recommend a laptop to pros from such areas. As a rule, in this price range, artists can only take a color tablet or a high-quality monitor.
For everyone else (including beginner photo/videographers), the quality of the matrix will not be an obstacle. It is only important to consider that the nominal brightness at 300 nits suitable for the office, but not for the veranda and the street. In strong sun, the image is dark, with artificial lighting, the order. There are no surprises here: this parameter is traditional for laptops of this class.
Hardware designed for multitasking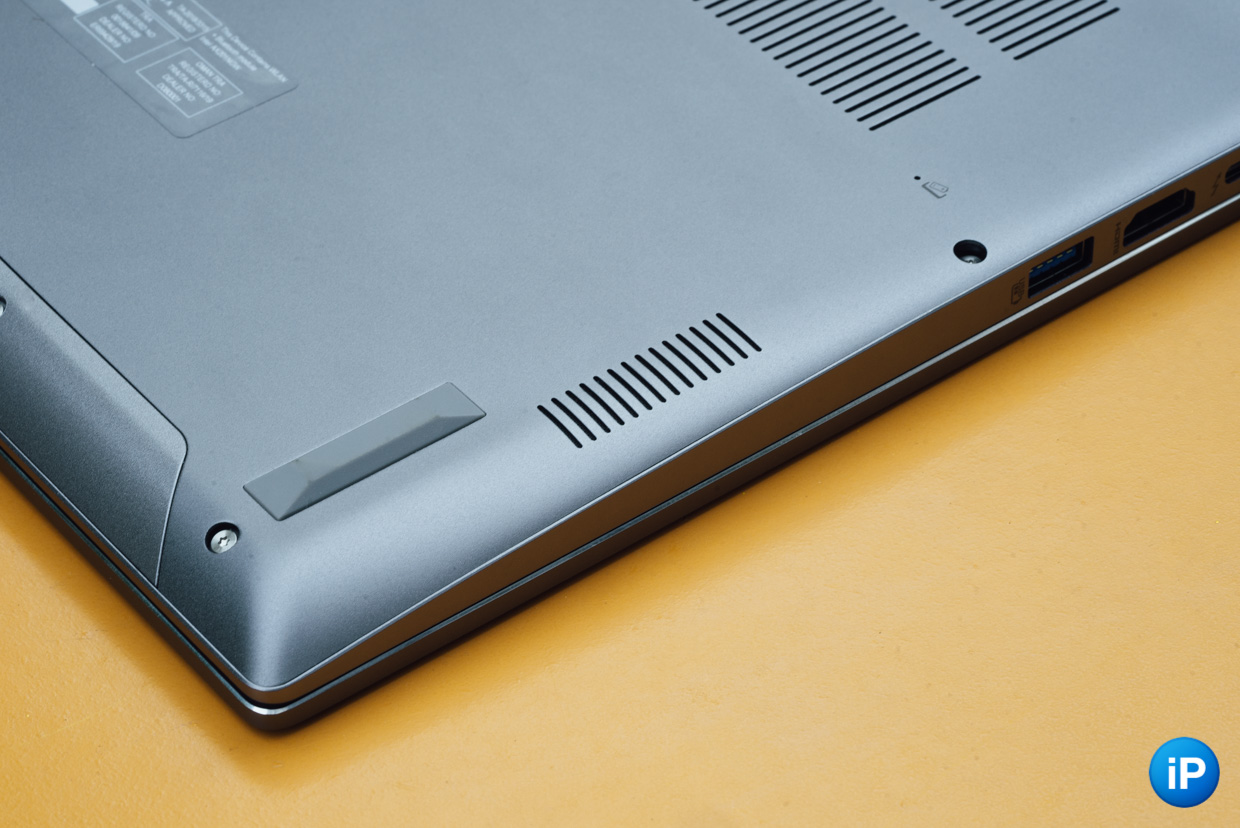 The sound from the speakers hits the countertop and, being reflected, is amplified
But not really for games.
My copy has 16 GB of RAM and 512 GB of storage. I will not tire of repeating that these two parameters get in the way much more often than not the top-end chip, and here all three characteristics are in order.
16 GB is enough to open a hundred tabs in the browser or sit down at a deep and hefty spreadsheet or to work in the browser, calculator, PowerPoint, Excel and Word at the same time.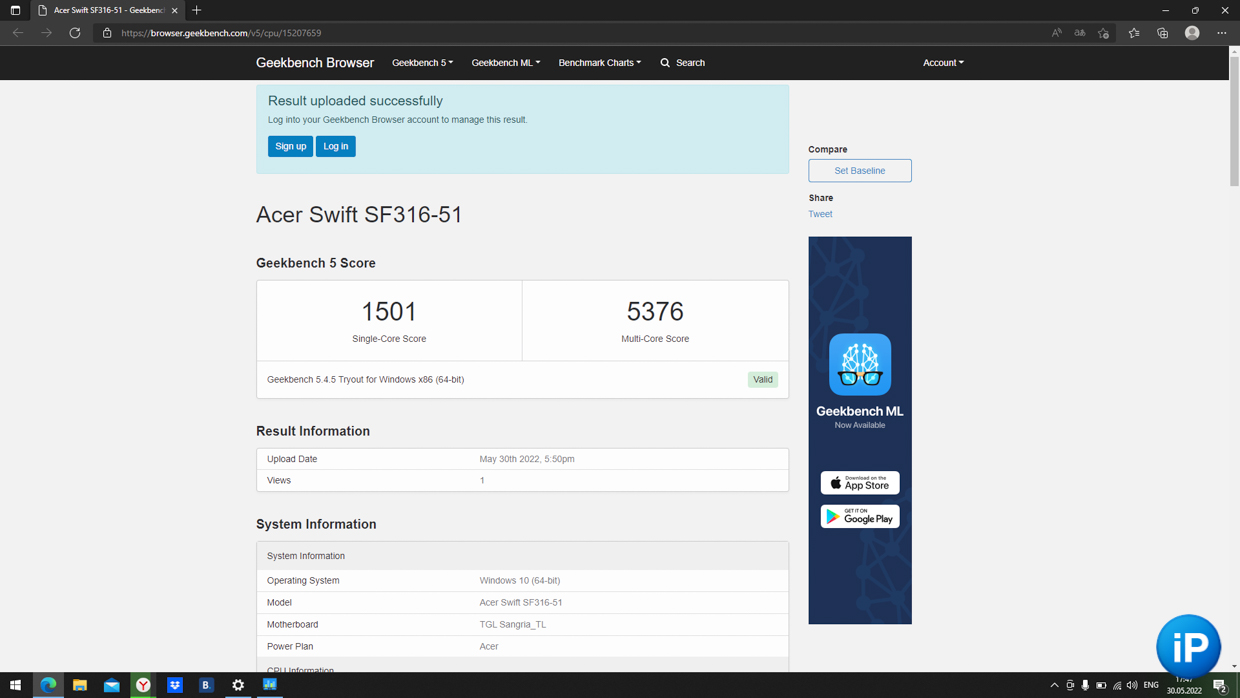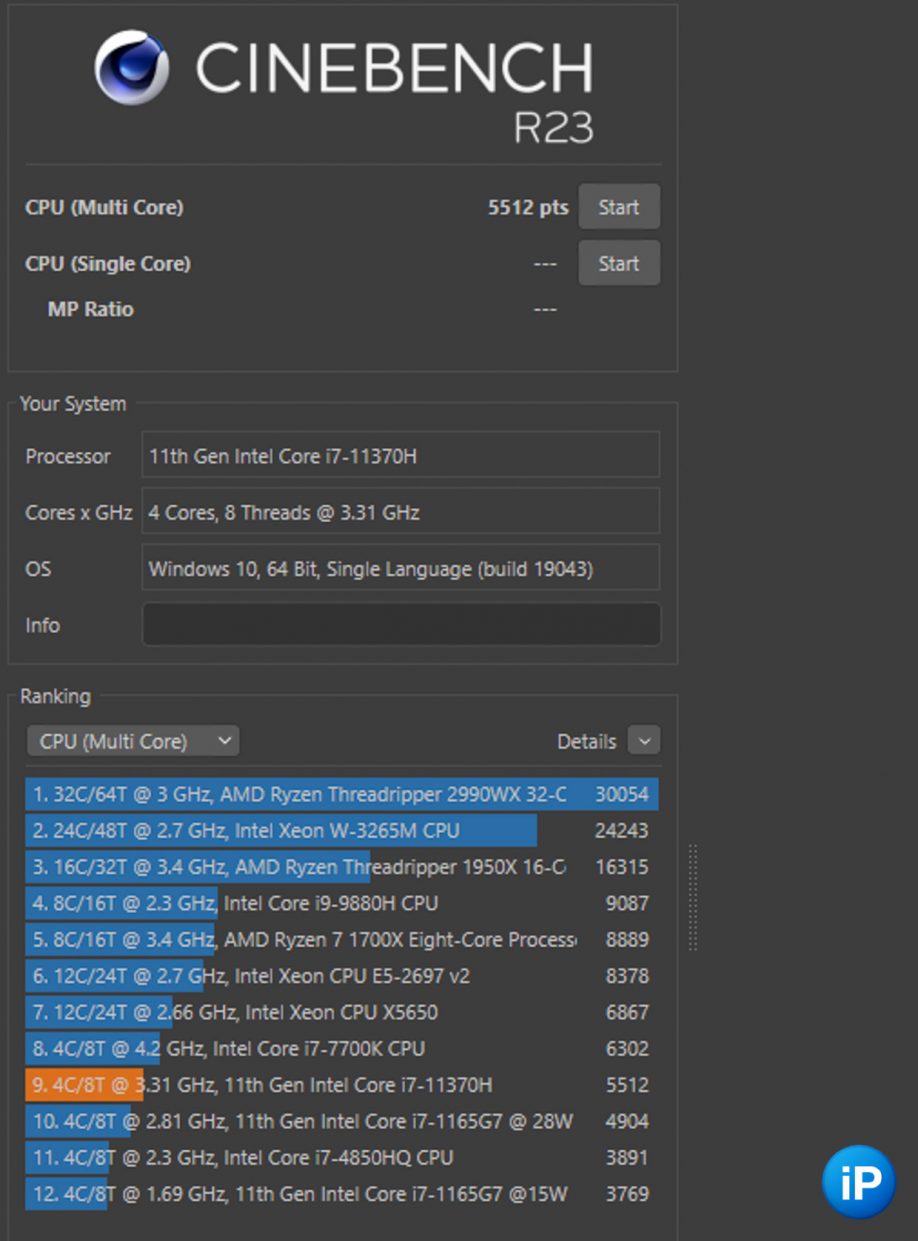 Performance Tests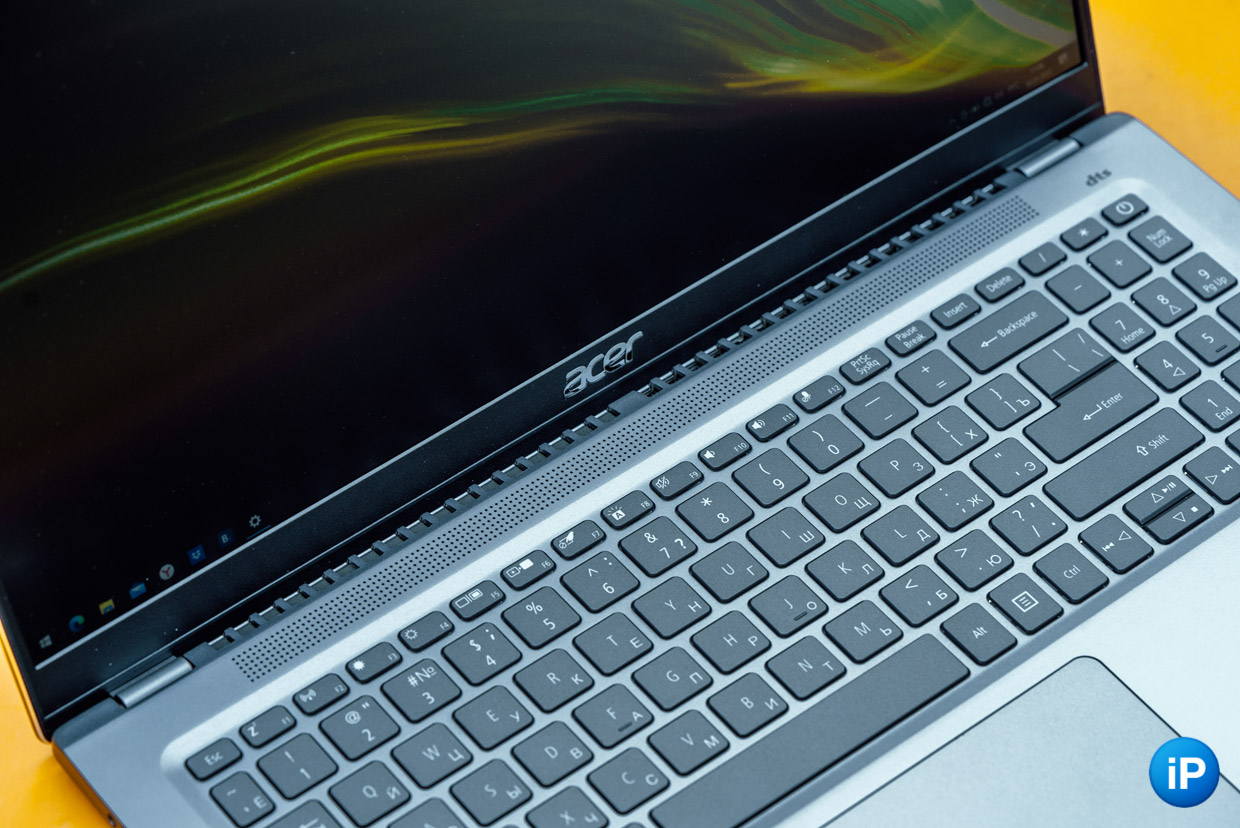 Warm air escapes through the openings under the display
The energy-efficient Intel Core i7-11370H processor with a frequency of 3.3 Hz belongs to the 11th generation. It has graphics built in. Intel Iris Xe, which does not shine with records, but also does not play the role of a plug. GTA V will even run at 1080p, but for The Witcher 3 or Forza Horizon 4, only 720p and medium settings will do. Cyberpunk 2077 even at 720p and with minimal graphics will give out an unplayable 19 FPS.
I would definitely not recommend taking it for games, especially for new and three-dimensional ones. The processor and the amount of RAM are used for horizontal work, that is, when programs are opened with a large amount of data that do not require complex visualization. Reports, diplomas, tables, lists, presentations, Full HD films and documentation – Acer Swift 3 is more about such tasks.
Among large laptops, a balanced option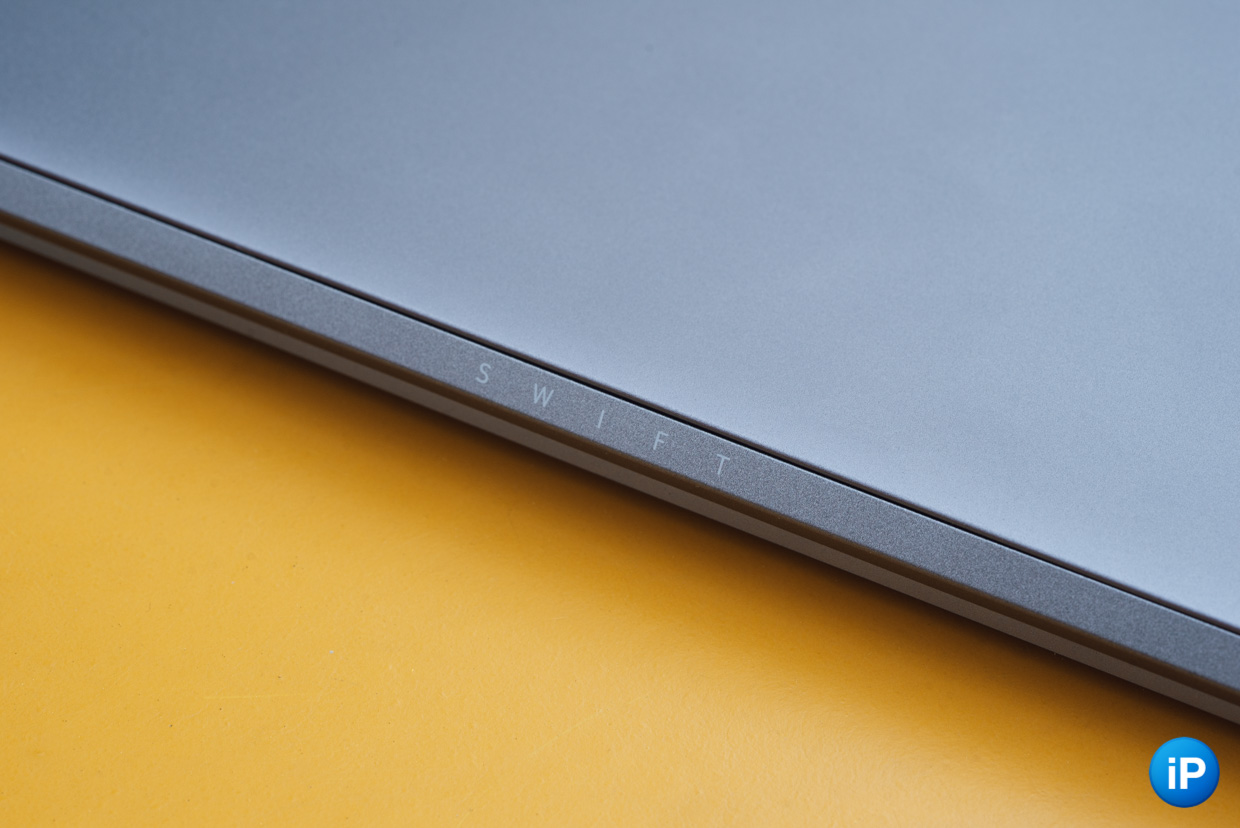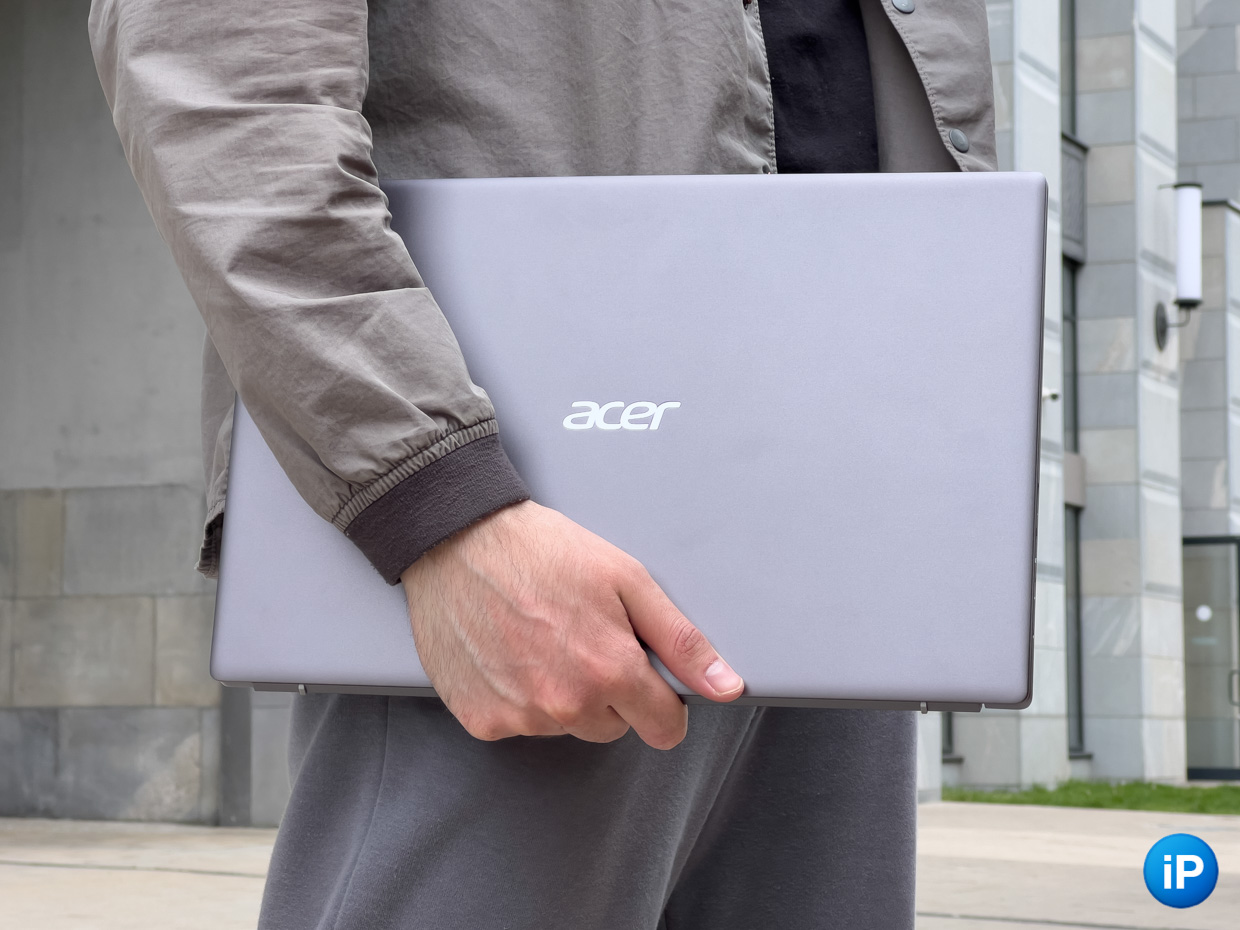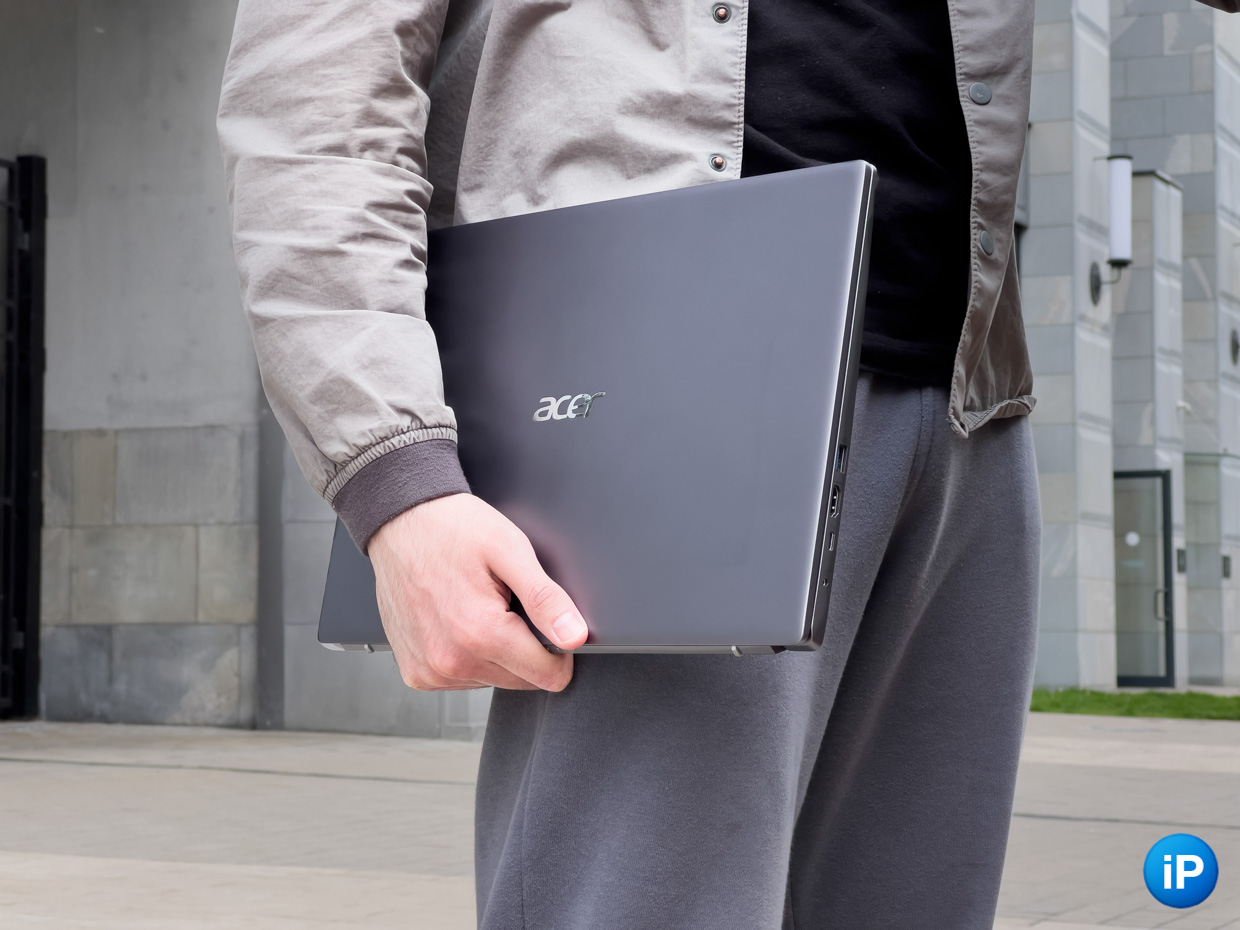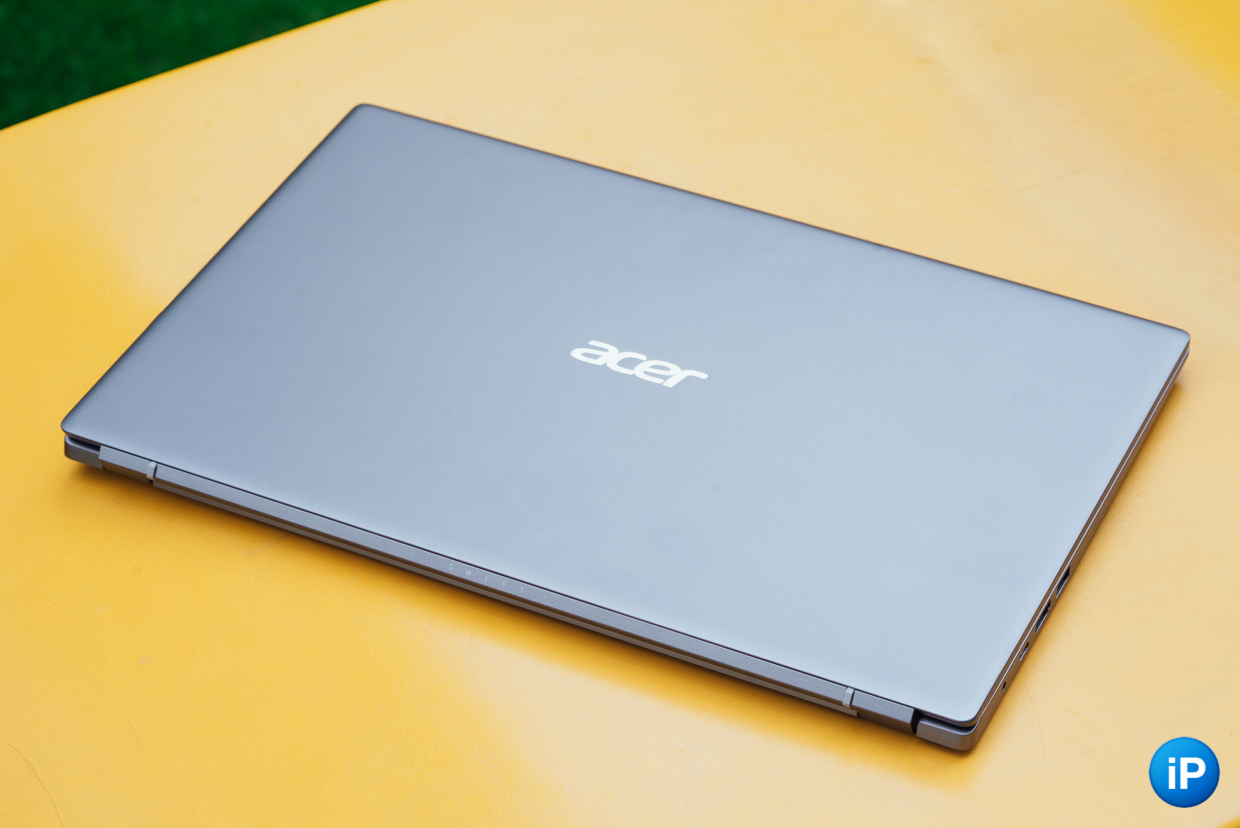 The Acer Swift 3 has a clear positioning, and its stuffing matches it perfectly. The laptop, despite its large 16-inch screen, is designed for those who value mobility. It has narrow bezels around the display, a thin body, a light battery, aluminum in the composition and a small weight of only 1.7 kg for this size.
The laptop is not trying to be a Swiss Army knife. His screen, operating time and stuffing are designed to work with a browser, documents, architectural and accounting programsbut not for professional color grading, editing, illustration, or graphic design.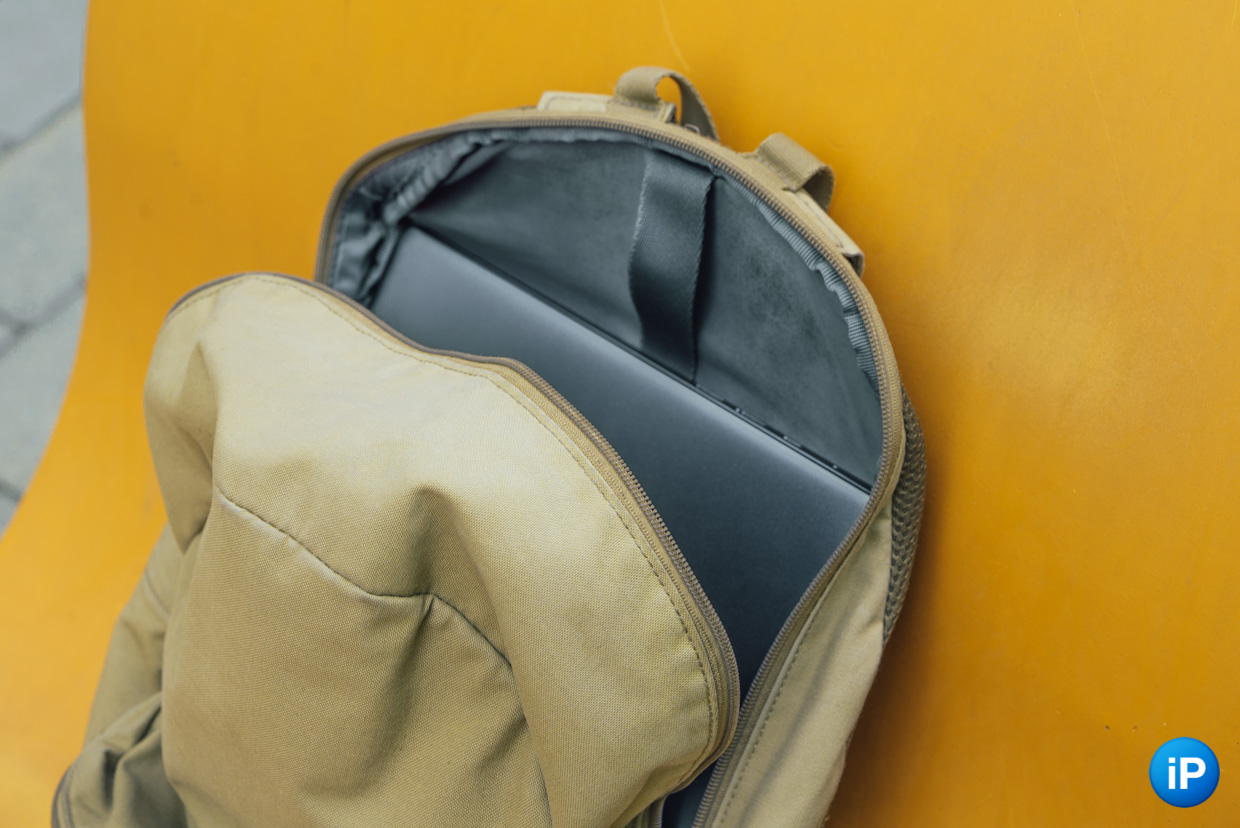 The powerful Intel Core i7 processor with integrated graphics is responsible for all the computing work; there is no separate video chip here. Therefore, Swift 3 does not need a heavy cooling system and a fat case. And for the same reason, you should not take a gadget for the sake of games. Yes and for the price from 64 990 rubles he is a gamer and should not be.
16GB of RAM and 512GB of storage expand the capacity of spreadsheets, text files, and presentations that the laptop can pull and store. All hardware features are collected so that educational and business tasks can be completed smoothly, without freezes and unexpected failures. Versatile ports like 3.5mm, HDMI, USB-C, and USB-A will help, not get in the way.
❗️ Important:
promo code IPHONESSUMMER gives 10% discount on all laptops when buying before July 20, 2022 on the website aspirestore.com.
So the obvious buyer of Acer Swift 3 will be a student or an office worker. Lightness, compactness, huge screen and laconic design are woven into one device specifically for this.
📸 All photos in the article:


To bookmarks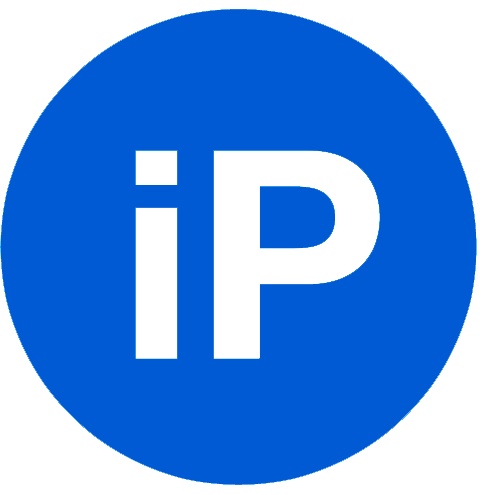 iPhones.ru
A laptop for office and study needs to be light, so their screens rarely go beyond 14 inches. If you want more, pay for a flagship or a fat man with mediocre specs. Therefore, there is often an uncomfortable choice: fit into the budget and take a small laptop or go broke on the desired large diagonal. There are few options so that the display is large and the weight is adequate, …


Before

←


The legendary communicator Newton MessagePad 120 from Apple lit up in the series "For the sake of all mankind"
.