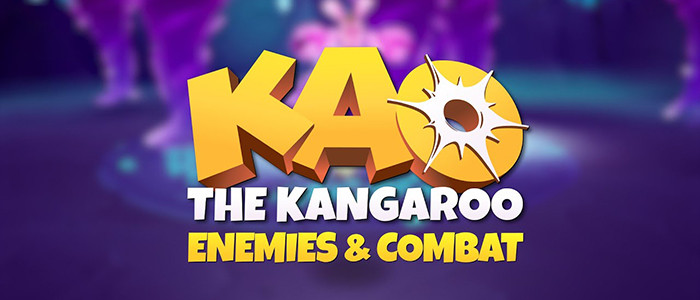 Still expected May 27, 2022, Kao the Kangaroo was offered at the beginning of the week a trailer focused on the companions of the protagonists. Today is a new video which this time honors the enemies as well as the fights that will punctuate our adventure. We let you watch the said trailer below.
Kao theKangaroo is a fun 3D platformer packed with exploration, adventure, and mystery! Join Kao, a feisty furry ball, on his quest to unlock the secrets surrounding his father's disappearance. He will travel through lands with countless dangers, puzzles and adversaries. At each detour, he will find a new clue that will bring him a little closer to the secret world that bubbles on the surface.




Main features:




Designed as a tribute to old platform games, Kao the Kangaroo is packed with thrilling action, awesome battles and more!




Beautiful mysterious worlds waiting for you!




Memorable characters, good or bad, that bring the universe to life!




Accompany Kao in a great epic to find his father and learn more about himself.




Master a pair of magical boxing gloves and uncover the truth of their ancient elemental powers.




Accessible and interesting gameplay that everyone will enjoy!




Unique boss battles with specific style and attacks that will put Kao's abilities to the test!




A 3D platform game where you play Kao, the casual, determined and dynamic kangaroo who embarks on a sensational adventure!
---
.