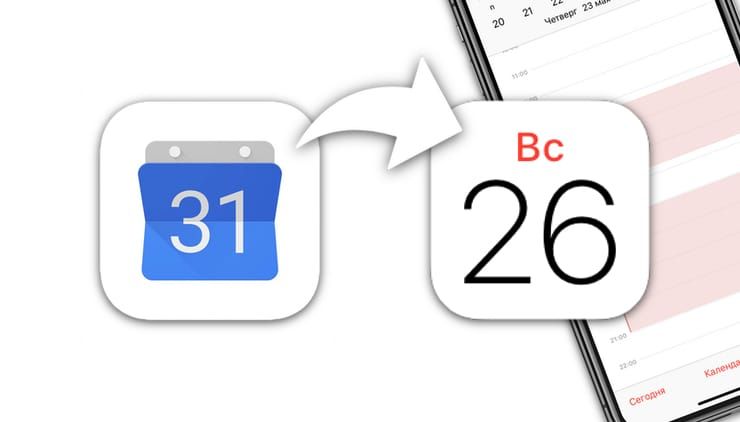 The ecosystems of Apple and Google, although separate, have many points of contact. Many iOS users have a Gmail account and keep their schedule in Google Calendar. Events marked in Google Calendar can be viewed in the built-in Calendar app on iOS, available for your iPhone. It's easy to do.
♥ BY TOPIC: How to hide photos on iPhone and iPad or set a password on them – 4 ways.
How to sync Google Calendar with your iPhone
To synchronize this Google service with the built-in Calendar app, you will need to add your account in the Calendar section of the app "Settings" on iOS. Here's how.
1. Launch the application "Settings" on the iPhone.
2. Go to app settings "Calendar".
3. Select menu "Accounts".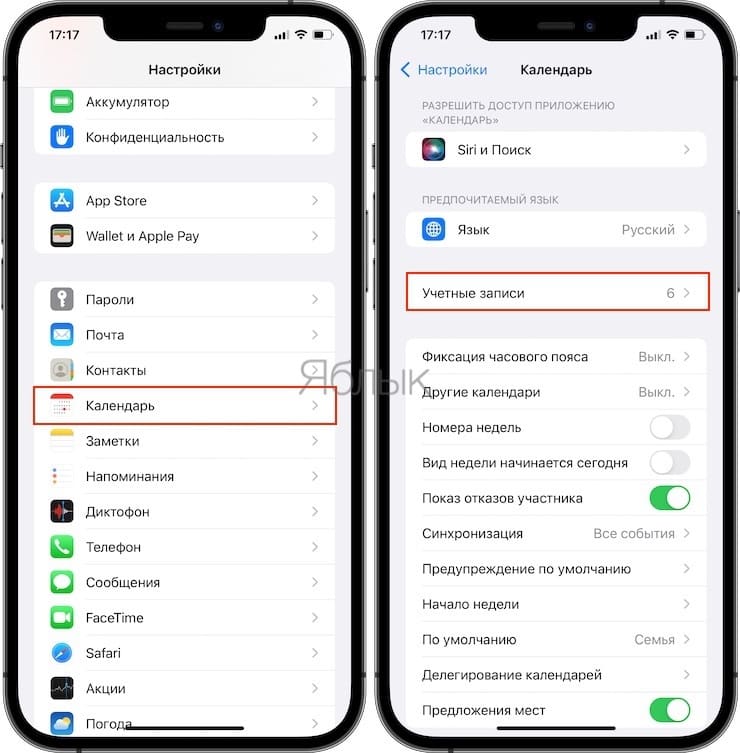 4. Press again "Accounts".
5. Select Google and follow the instructions on the login page to sign in with your Gmail address and your password, and two-factor authentication (if enabled).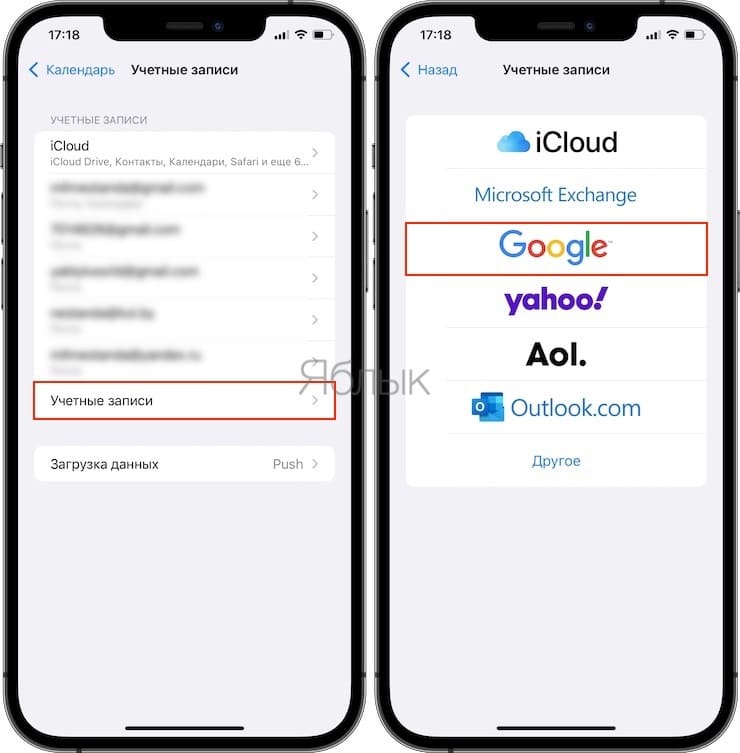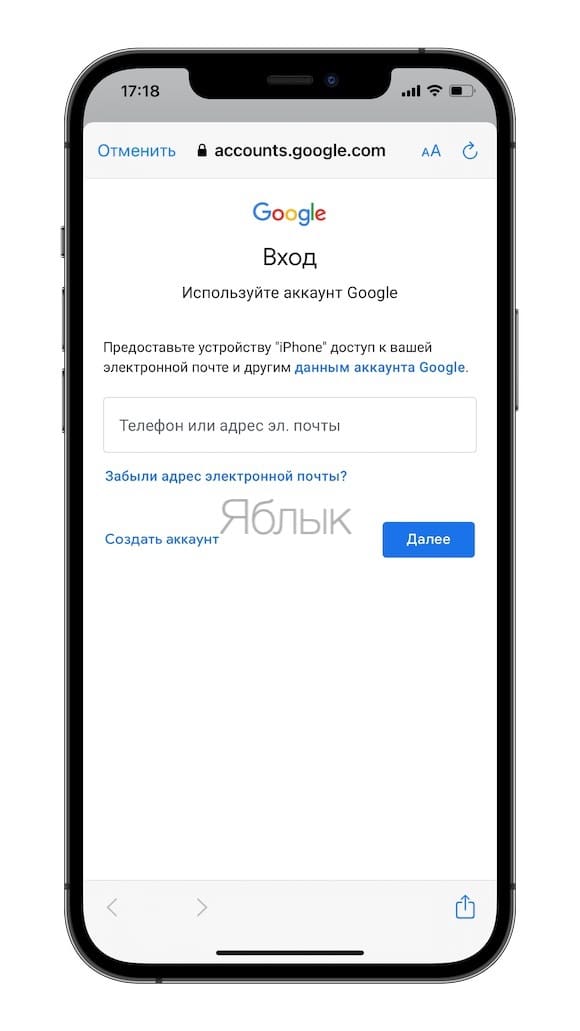 6. After logging in, you will be taken to a page with your Gmail email address at the top and some options. You can return to this page later. To do this, follow the path: Settings → Calendar → Accounts. Choose which specific Google services: mail, contacts, calendar, and notes you want to sync with your iPhone. If you only need to synchronize "Calendar"then other services can be disabled by setting the corresponding switches to Turned off. Make sure that "Calendar" included. If you are setting up an account for the first time, then after completing the steps, click "Save".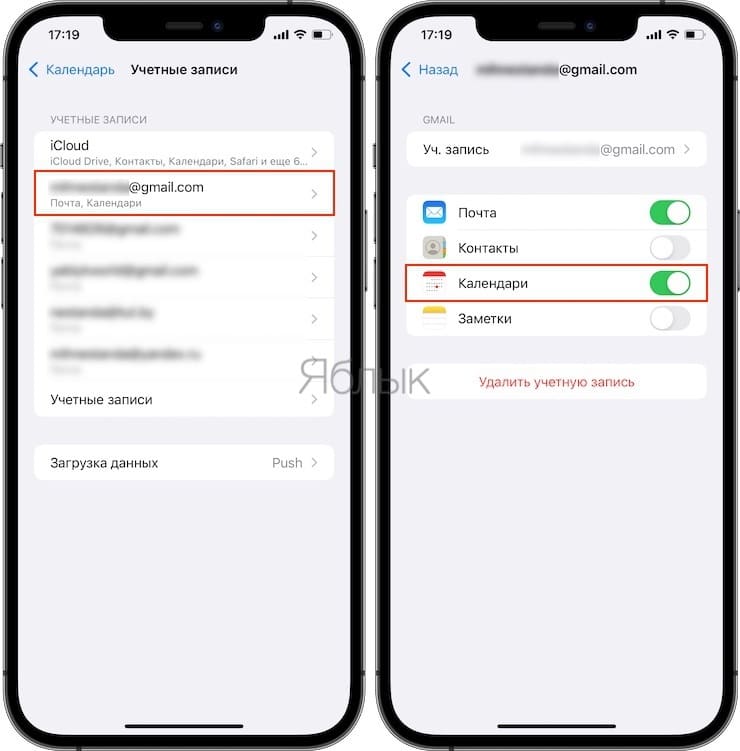 7. Launch the application "Calendar" on the iPhone.
8. At the bottom of the screen, click "Calendars".
9. If nothing else is selected in the list, find the Google Calendar account that was just added to your iPhone and select it. A checkmark will appear next to this item, and Google Calendar entries will immediately appear in your iOS work calendar.
♥ BY TOPIC: How to turn on unknown number finder on iPhone for free.
The best third-party calendar apps for iPhone
If for some reason the standard application Calendar something does not suit you on the iPhone, try installing the "native" free application Google Calendar. In addition, we recommend paying attention to popular paid organizers Calendars 5 and Awesome Note 2.
See also:
.