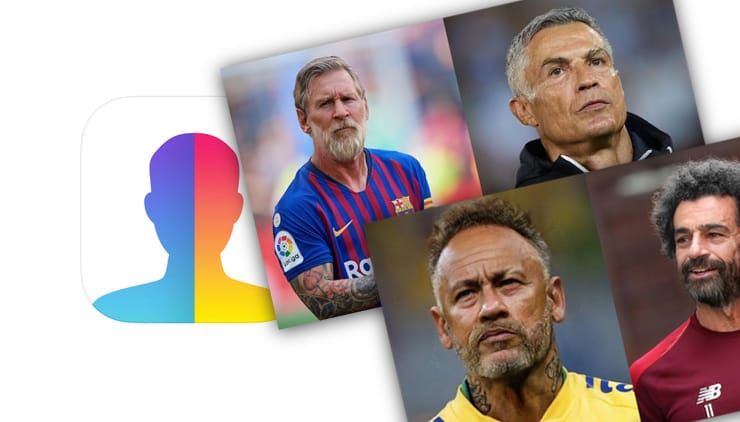 If you wish, you can find a lot of programs on the Internet that can automatically age or rejuvenate a person in a portrait shot. The FaceApp application, which will be discussed in this article, differs from others in its amazing realism, which provided it with first places in various App Store and Play Market ratings.
♥ BY TOPIC: How to create a picturesque portrait from a photo for free.
In fact, the program was developed back in 2017 by Russian specialists from the Wireless Lab company, but over the two and a half years of its existence, its functionality has changed significantly. Many of the features of the neural network underlying FaceApp filters have been criticized for racism (some effects changed skin color), homophobia (giving faces the features of the opposite sex), etc. At the moment, the application's set of tools is also quite wide, but the most popular of them has become the function of virtual aging of the character in the picture.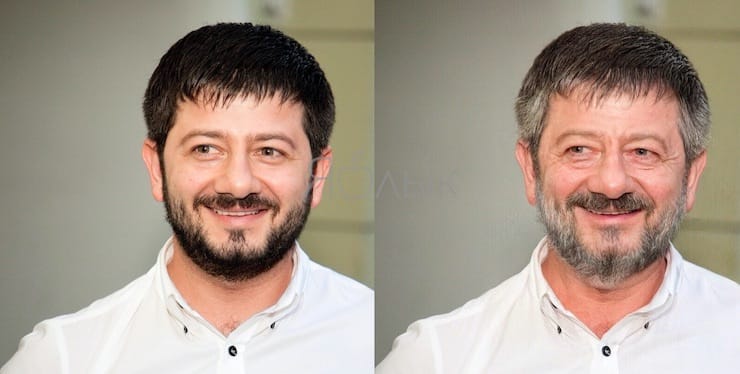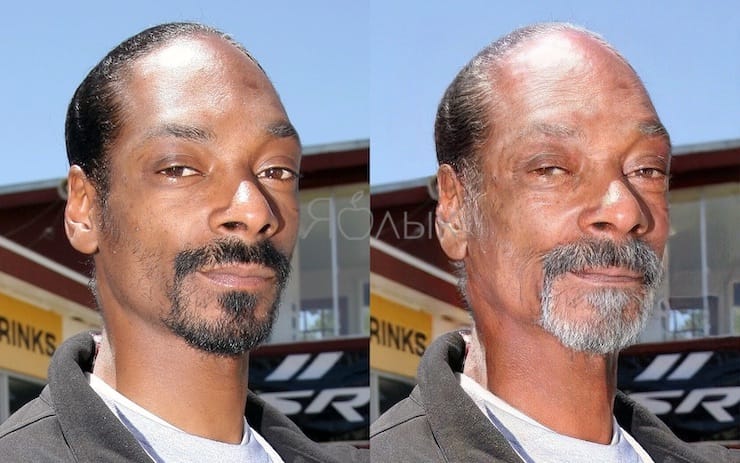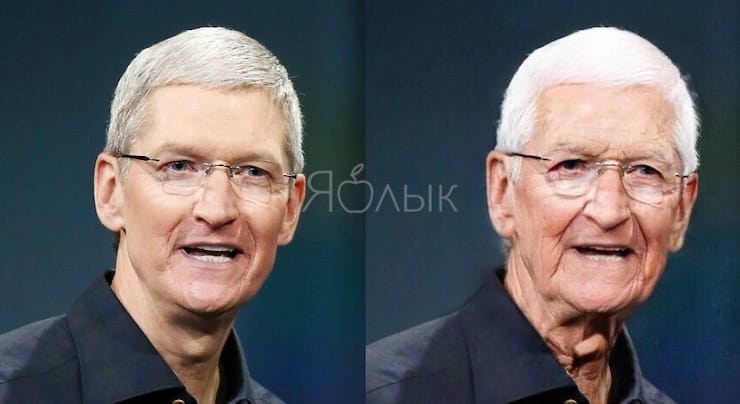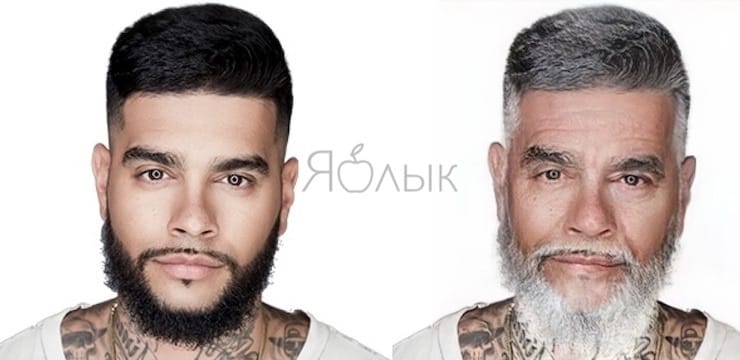 ♥ BY TOPIC: How to change gender in Snapchat for photos and videos. Try it – very funny.
How to make an old face in a photo on iPhone, iPad and Android
It is very easy to carry out this procedure. First you need to download the application FaceApp – selfie editor with AI (link in App Store, link in google play). It should be noted that the basic version of the program is available for free and is supported by most devices, even very outdated ones, and if you wish, you can unlock the full functionality of FaceApp by paying for a subscription to the Pro version.
On first start you can unsubscribe by clicking on the cross in the upper left corner.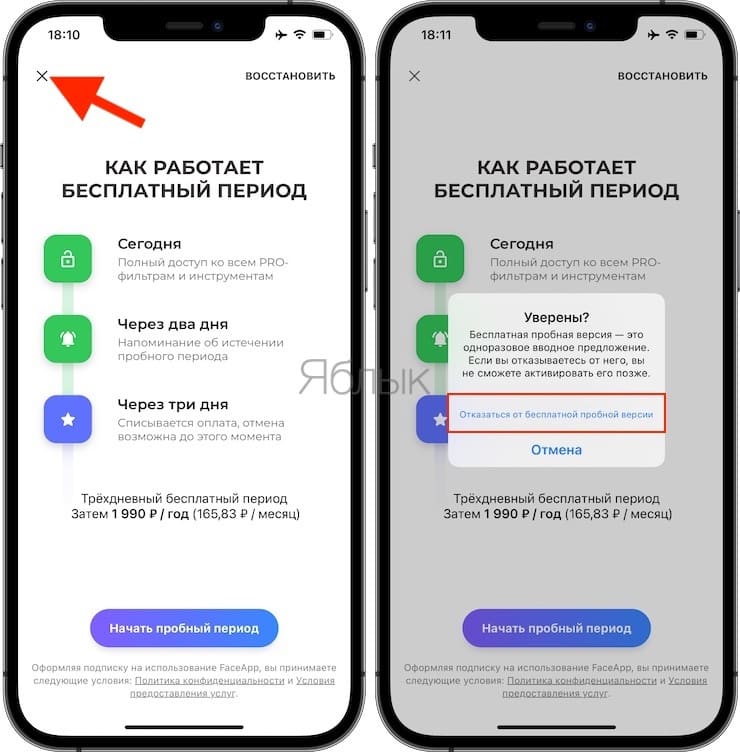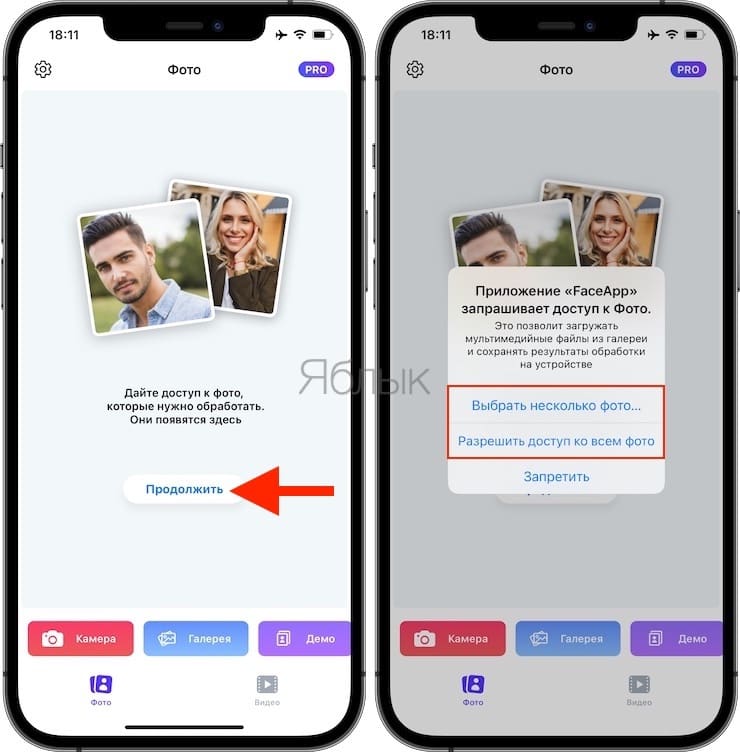 As for the aging / rejuvenation filter, the difference between the paid and free version will only be that the latter has a watermark at the bottom of the final images.
Having launched FaceApp and allowing the application access to the media library and camera, it remains to select or take a picture of the desired person, and then go to the "Age" section at the bottom of the screen and specify the desired parameter (young, old).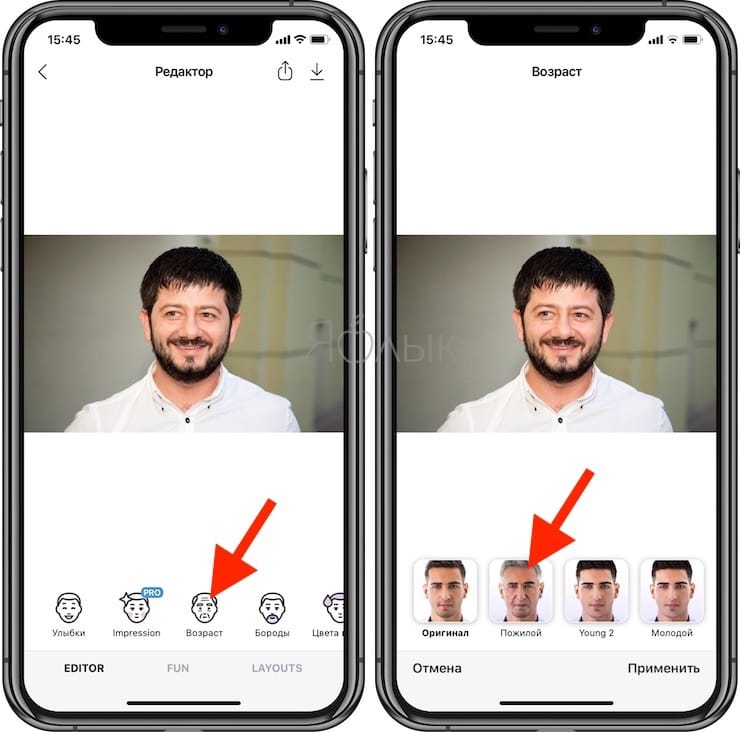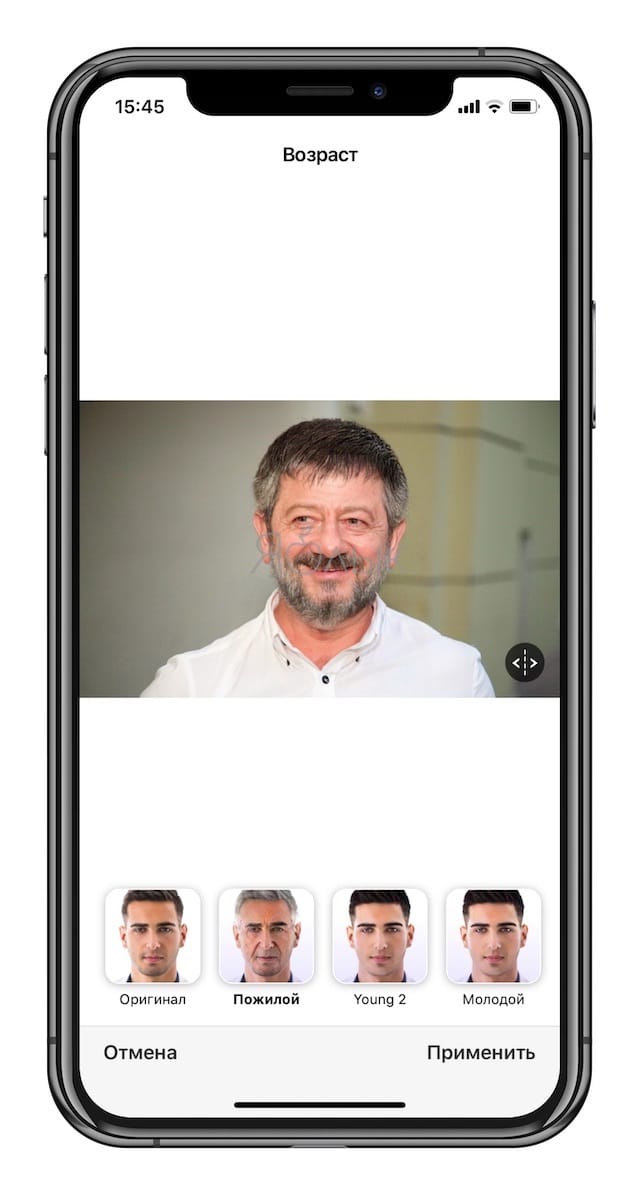 In order to compare the resulting photo with the original, there is a special button: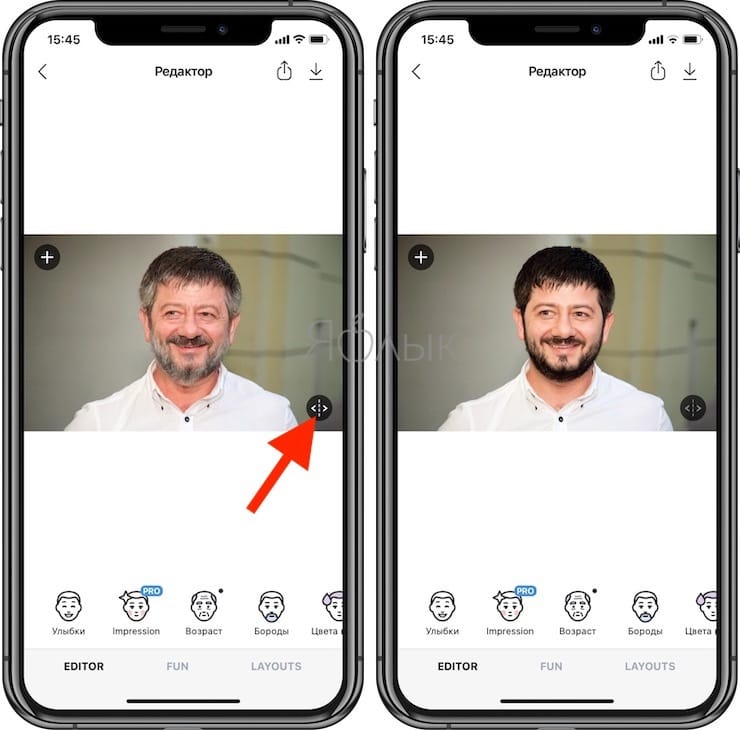 To share or save a photo in the device gallery, click the button Share and select the required service.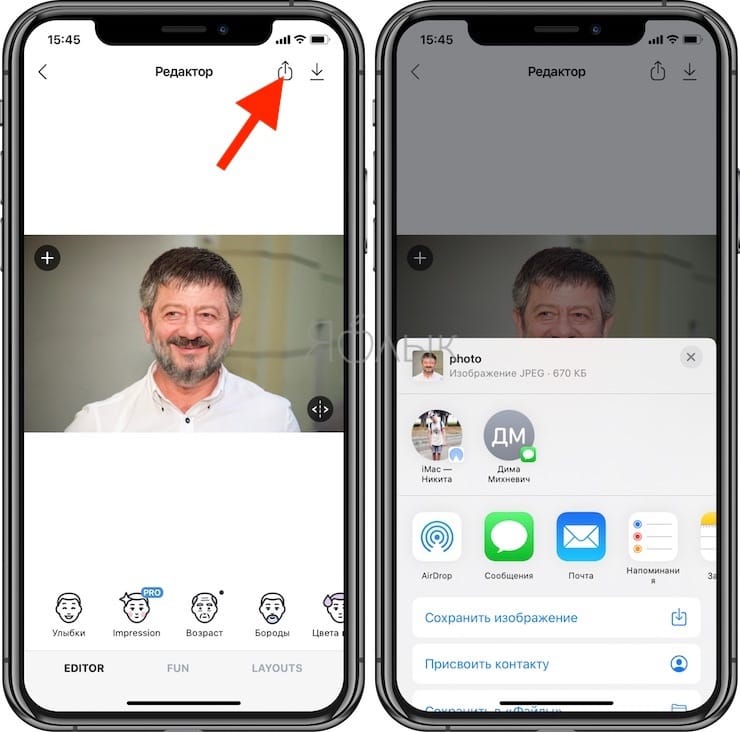 Please note that the application immediately after launch warns the user that the pictures will be uploaded to the cloud service for applying effects. The developers note that FaceApp has access only to the photos added to the program, and after 48 hours it deletes them from its servers. However, this fact has worried many users. For example, US Senator Chuck Schumer personally approached the director of the FBI with a request for an investigation into the program's potential use of personal photographs of ordinary Americans.
Aged football stars: Neymar, Salah, Messi and Ronaldo.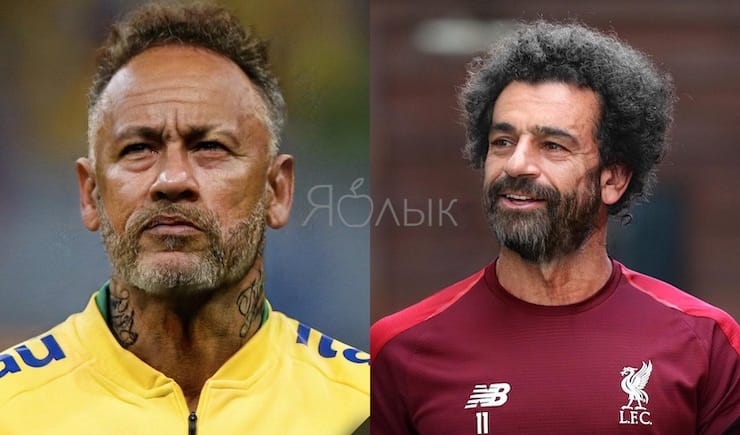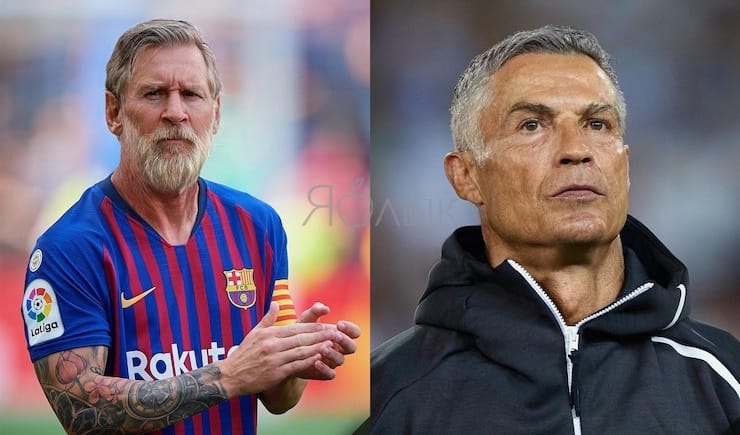 See also:
.