The Christmas challenges are back on Fortnite for the end of 2021. One of them asks you to hide in a stealthy guy!
It is Christmas in Fortnite ! And like every end of the year, the Winter Festival is back in the Battle Royale with new rewards and new challenges to complete. To find out more, you can consult the list of Christmas gifts 2021 on Fortnite !
Some of the new challenges this year include asking you to use Holiday Add-ons with completely frosted items! One of the challenges is asking for you hide in a stealthy snowman for 10 seconds while an opponent is 25 yards away from you. We explain how to achieve this challenge!
Complete the challenge: Hide in a stealthy snowman for 10s at least 25m from an opponent
To achieve this challenge of Winter party added on Sunday December 26, 2021, you must find a stealthy guy and you there to hide. The difficulty of this challenge lies in the fact that opponent must be at proximity (25 meters at least) during 10 seconds while you are hidden in the stealthy snowman.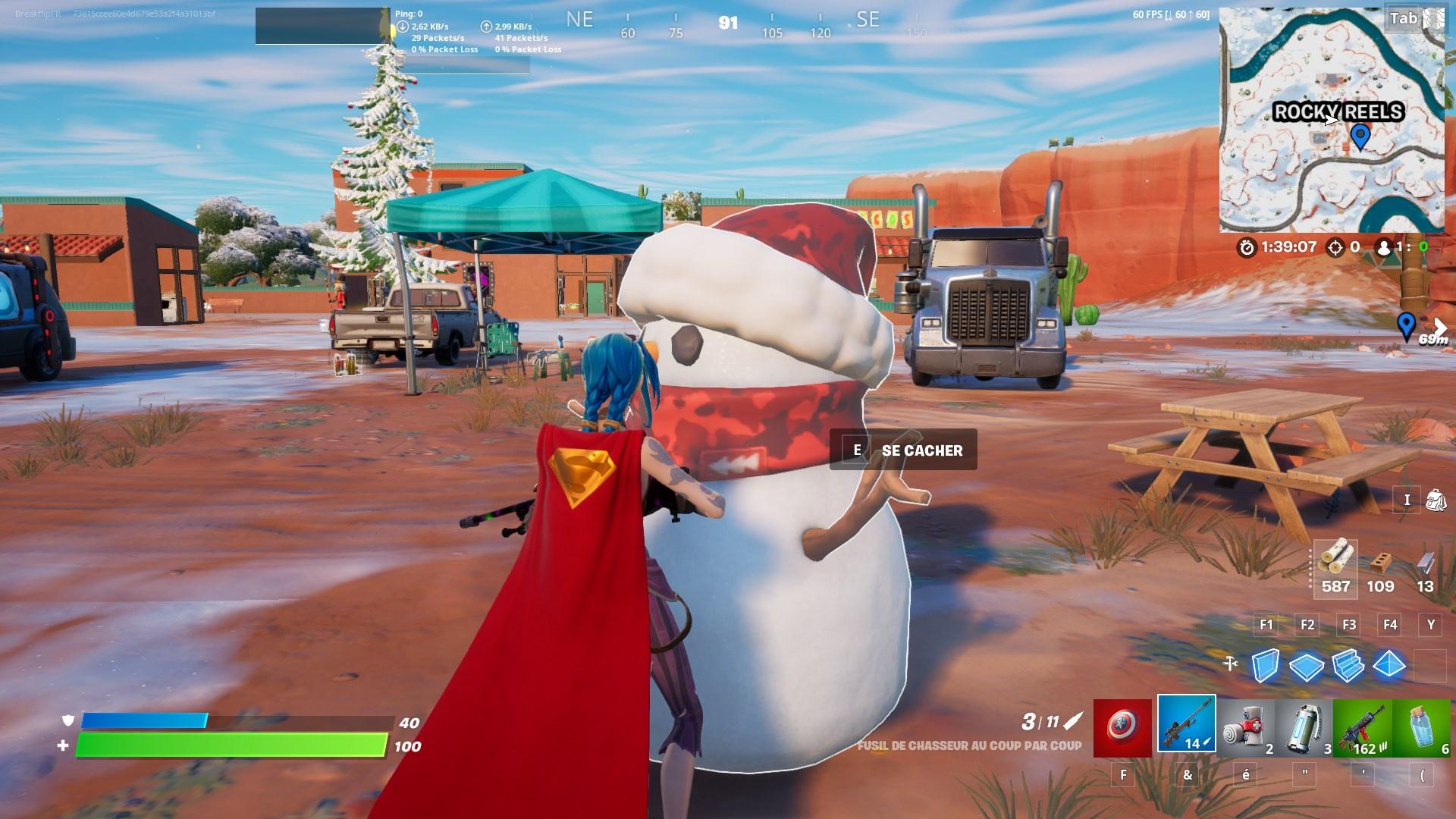 Fortnite Stealth Rocky Reels
To find a stealthy snowman you have to look for snowman in which you can you to hide using the E key on your keyboard. You can find a stealthy snowman at Rocky Reels as you can see in the screenshot above. You can try to complete the challenge in this locality since it is possible to see opponents there as it is a frequented locality.