In GTA 5, it is possible to make unique jumps by jumping on different ramps located all over the map. We tell you where to find them.
GTA V since its release allows players to complete many challenges that offer various rewards once completed.
Among all the challenges available within the game, there is one that concerns unique jumps which can be done in story mode, but also online mode. In order to know where you are going to be able to find them, we are going to give you a map from Reddit and marking their locations.
Map of the 50 unique jump locations in GTA 5 Online?
If you want to find the 50 unique jumps within GTA 5, well there is a map on Reddit that you can find in the image below. To succeed in the jumps, we recommend you in doing them in story mode playing as Franklin which has an ability slowing down the time when you are driving a vehicle and using a motorcycle or sports car.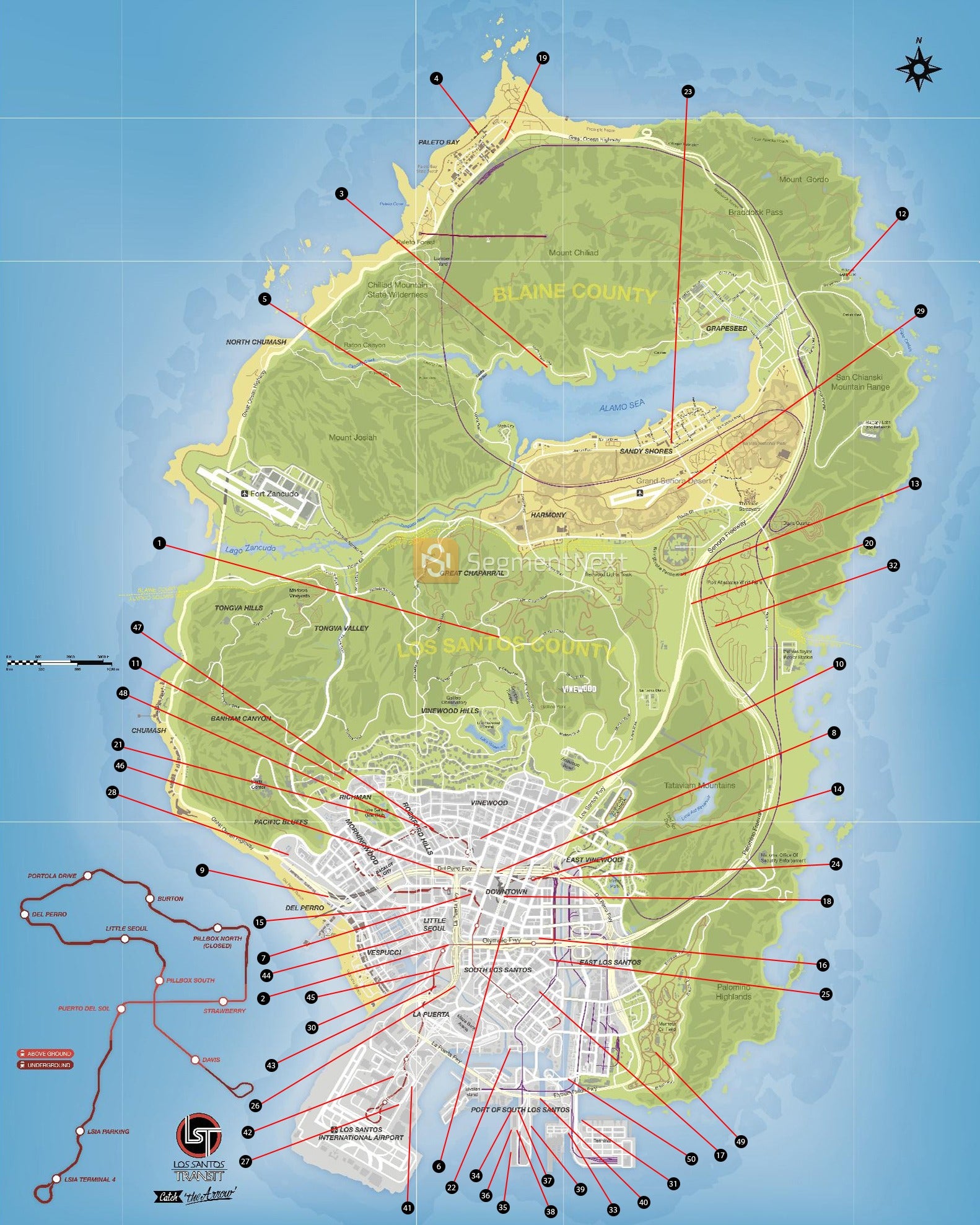 If you have some difficulty finding them, it is possible to find out where each of the jumps are on the GTA 5 Fandom (source) or view the video produced by GUNT123 which is visible below.
Finally, we remind you that to succeed in this challenge, you only need to do 25 of the 50 unique jumps in order to obtain special liveries for certain vehicles It should be noted that a jump will be valid if you have received the message "Single jump completed" then the mention of the number of single jumps remaining.