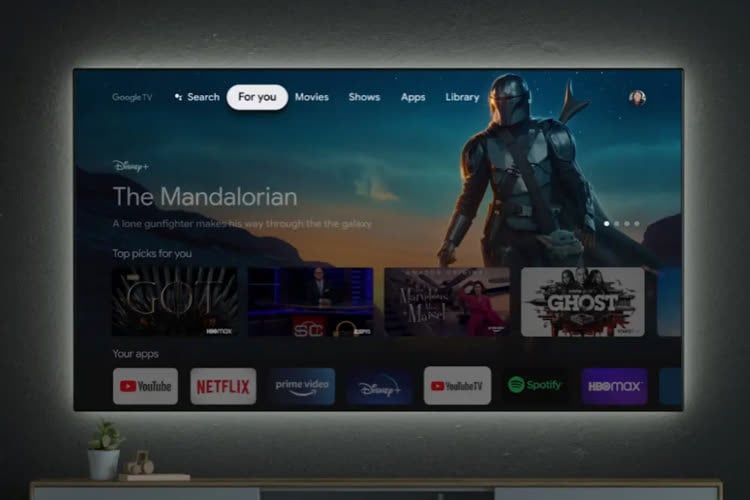 With 110 million active devices around the world, Android TV is doing well. Google owes this good result to the many partnerships made with television manufacturers (Sony, TCL, etc.) and telecom operators (Free, Bouygues Telecom, etc.) in particular. To boost sales of independent devices, like the latest Chromecast or Shield TV, the search engine will expand its system.
Google TV, the optional overlay for Android TV devices, should welcome home automation and fitness related features in the coming months, the product manager told Protocol. These are features already present on Apple TV: you can control your HomeKit objects using Siri or from the control center and exercise thanks to Fitness+. The arrival of fitness on Google TV could go through the integration of Google Fit, Fitbit or an opening to third-party services.
Rob Caruso also provides new features that are lacking in Apple TV: the integration of videoconferencing services (Zoom could be added to Google Duo already present) as well as an enrichment of the free offer of videos.
In addition, the Google TV overlay, which takes the form of a new home screen, remains optional for manufacturers, but Google is pushing for it to be widely adopted. This overlay standardizes the interface between all devices, while "naked" Android TV can be widely customized by manufacturers and operators.
.