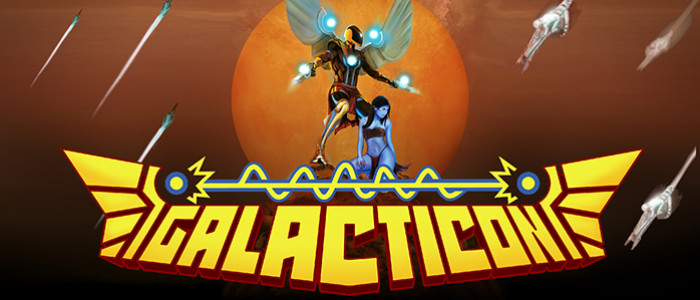 Notice to retrogaming enthusiasts, Radin Games and Flynn's Arcade offer players an experience that will smell like the 80s with the release of Galacticon on the Nintendo Switch eShop. Expected May 22, 2022 at the low price of €4.99, we let you discover the trailer of the game below as well as a complete description.
Galacticon is a video game with the look and feel of early '80s arcade cabinet games that takes the unbeatable playability and fun of those classics, but with "puzzle" touches to increase bonus points and enter your score in the local highscore table (or even in the global leaderboard).




STORY :




Humans are tiny creatures from an Outer Belt planet who, through their biomechanical monstrosities, have invaded, exploited, and enslaved most species in the galaxy.




The interstellar council met for the first time in ages and determined that there was only one option left to exterminate this scourge…an option that has always been feared because it could be as powerful as dangerous:




Summon the Galacticon, a legendary deadly creature – part god, part machine – and pray for all to go well…




MAIN FEATURES :




Impressive gameplay.

Direct and frantic action.

8-bit aesthetics.

Infinite levels with a progressive difficulty curve.

Extremely smooth and precise control.

Easy to play…hard to master.

Optimized for use in arcade machines.

Secret bonuses at each level.

Local Hi-Scores chart and global chart through QR code scanning.
---
.