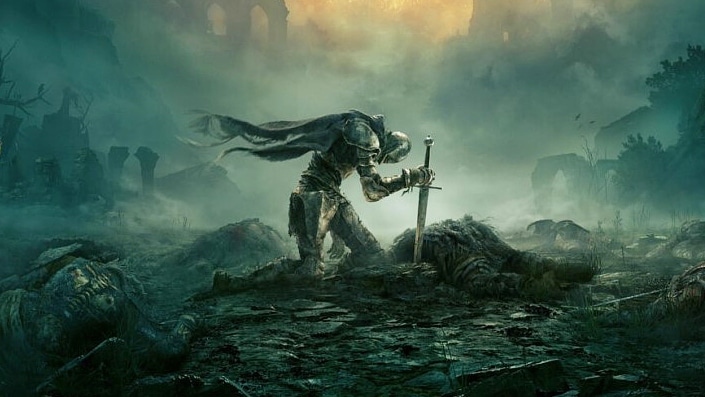 What's next for the successful action role-playing game "Elden Ring"? From software parent company Kadokawa Games plans at least to bind the players to the adventure in the long term.
The anticipation for "Elden Ring" was known to be immense. The latest game from From Software has regularly won awards as the most anticipated game in recent years and has been able to blockbusters such as "Horizon: Forbidden West", "God of War: Ragnarök", "Halo: Infinite" and also "The Legend of Zelda: Breath of the Wild 2".
Long term commitment
For this reason, From Software's parent company Kadokawa Games had already internally announced the sales target of four million units and expected a profit of 1.3 to 1.8 billion yen (9.6 to 13.4 million euros) before the fiscal year. However, "Elden Ring" has so far reached 13.4 million units sold, which actually allowed Kadokawa Games to generate a profit of 5.2 billion yen ($39.3 million). This is from a current financial report out.
And when a company achieves such inimitable success, it usually wants to benefit from it for as long as possible. The question arises as to whether From Software is already working on one or more expansions for "Elden Ring". At least the question came up in an FAQ as to what the forecast for the sales figures for the open-world action role-playing game would look like in the new financial year, and those responsible had the following answer:
"We do not give any forecasts regarding sales figures and number of units shipped for individual titles. We are considering some precautions to help customers continue to enjoy this title."
Other Elden Ring news:
This is not a concrete confirmation of an expansion for "Elden Ring". However, those responsible have at least confirmed that they want to bind the players to the title in the long term. So if there is an official announcement of new content, we will bring you up to date.
"Elden Ring" has been available in stores worldwide since the end of February 2022 for the PlayStation 5, PlayStation 4, Xbox Series X/S, Xbox One and PC (via Steam).
Source: PlayStation Lifestyle
More Elden Ring news.
Discuss this news on the PlayStation Forum
Links to Amazon, Media Markt, Saturn and some other retailers are usually affiliate links. If you make a purchase, we receive a small commission that we can use to finance the free-to-use site. You have no disadvantages.