The Christmas challenges are back on Fortnite for the end of 2021. For one of the new challenges, you have to find food!
It is Christmas in Fortnite ! And like every end of the year, the Winter party is back in the Battle Royale with all-new rewards and new challenges to complete. To find out more, you can consult the list of Christmas gifts 2021 on Fortnite !
Among the new challenges of this end of the year, some ask you to use the novelties of the Winter party, including completely frosted objects! For a challenge you must find food in one part and eat it. We explain how to find food in season 3.
Where to find food in Fortnite in season 3?
Certain challenges, such as that of Winter Festival, ask you to find food to eat it. This type of challenge can be very easy to complete when you know where to go and where to find food. On the other hand, it can be long and difficult to achieve when you don't know how to go about it.
For the Winter Festival challenge, you must find food (5) et en manger to validate your challenge. Food is very often found in boxes or some coffers specials, like ammo chests that you can find in dwellings.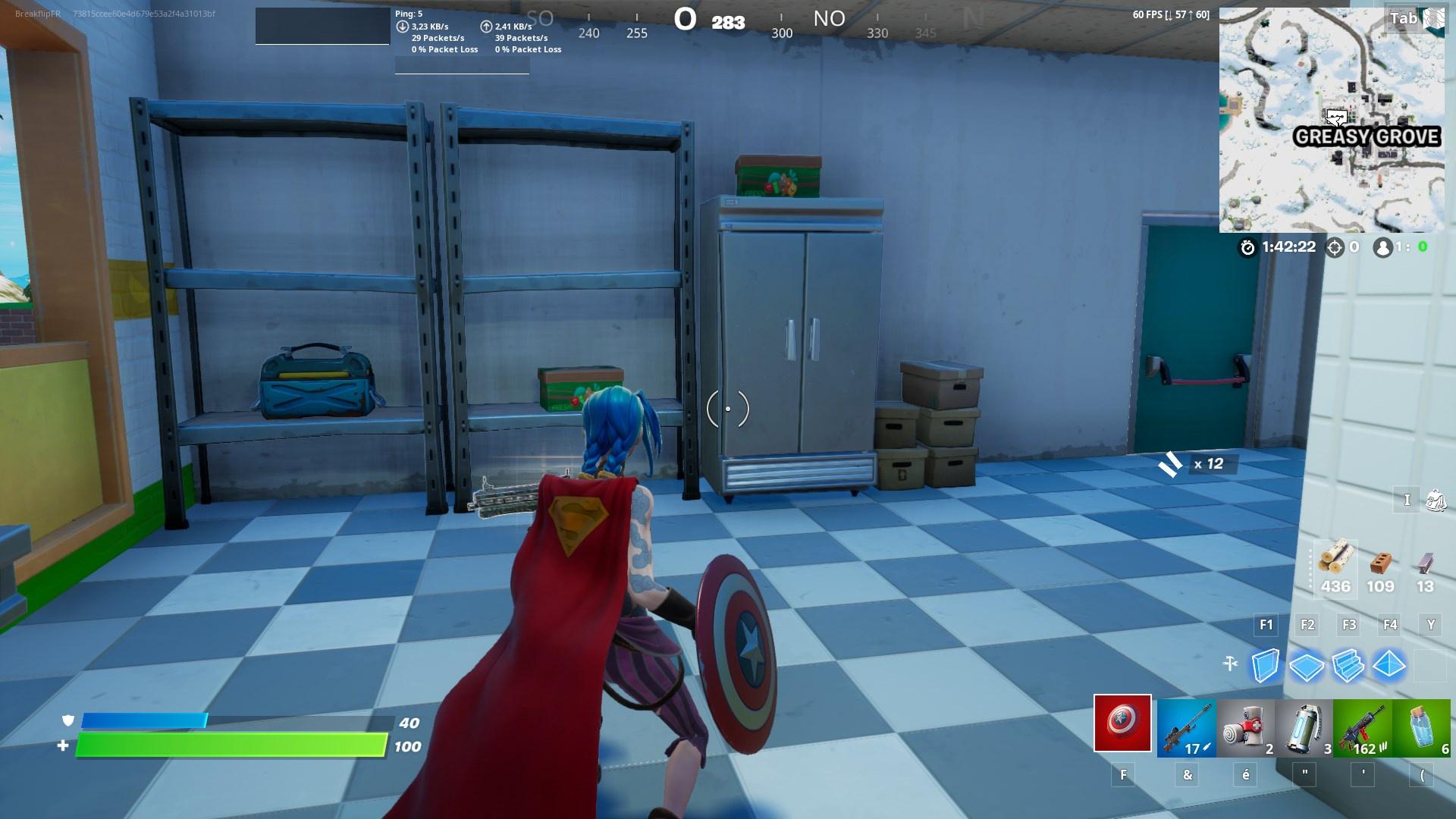 Food at Greasy Grove in Fortnite
On the screenshot below we found these boxes to Greasy Grove in one of the buildings and they have a chance to contain food.