The Christmas challenges are back in Fortnite for the end of 2021. Find out how to fly with a chicken in Fortnite!
It is Christmas in Fortnite ! And like every end of the year, the Winter party is back in the Battle Royale with all-new rewards and new challenges to complete. To find out more, you can consult the list of Christmas gifts 2021 on Fortnite !
Among the novelties of this year and the challenges to achieve, you will find the snowball launcher in Fortnite. In a challenge you must fly with the help of a hen. We explain how to find a hen and how to use it to fly and complete the Fornite winter challenge!
How to achieve the challenge, fly with a hen in Fortnite?
To achieve the christmas challenge : fly with a hen in Fortnite, you must first find a hen and then use it to move around by flying, the latter allowing you to fly. You have to fly on 200 meters with the hen to validate the challenge.
You will understand, you must first find a hen and capture it. This task is not difficult but it is important to do it well to save time:
Approach a chicken that you find in nature, often outside cities
Press the E key from your PC to capture it
you can use it to fly using the jump key, the space bar of your PC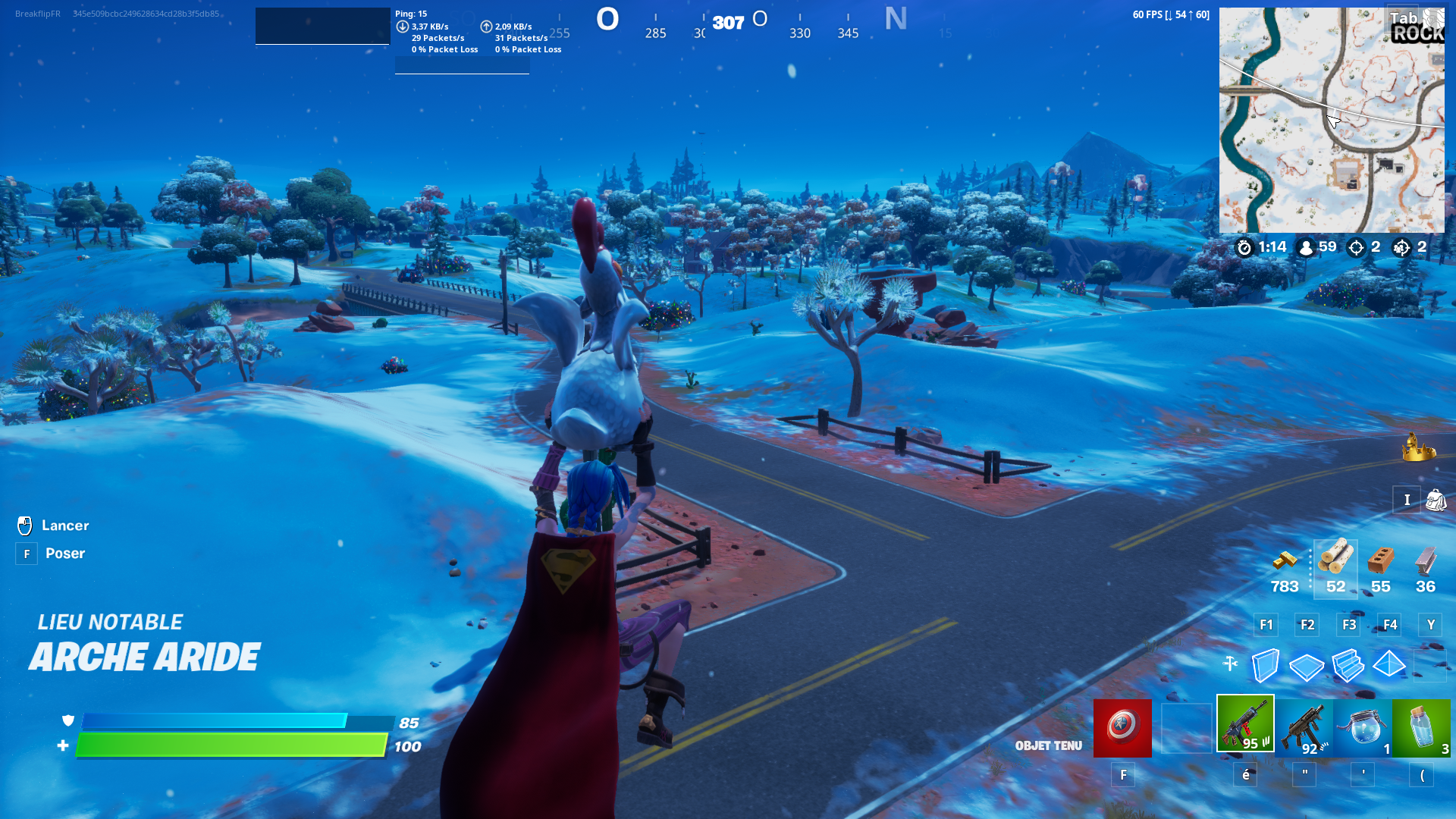 Hen location in Fortnite
Even if you are discreet, the hen will spot you when you approach her and she will start running, so be quick and quick to save time.