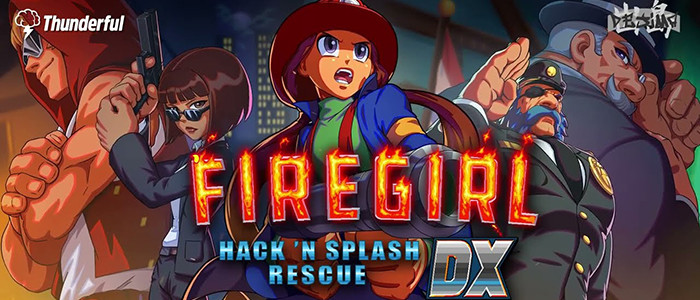 After putting out the flames on PC when it released on Steam, Firegirl: Hack'n Splash Rescue DX presents itself as an improved version of the platform / roguelike game featuring the world of firefighters. Available since June 22we let you discover its launch trailer below accompanied by a complete description.
Take on the role of a young firefighter at the start of her career. Armed with her ax and a high-pressure fire hose that doubles as her thruster, Firegirl responds to emergency calls across town. Can she save all the civilians trapped in each fire? Can she uncover the truth behind the fiery monster attacks that are overwhelming the city? Find out in a mystery that reaches to the highest peaks…




Procedural Generation Of Fires




Intervene in new procedurally generated fires in forests, lavish hotels, trains and buildings.




Rescue Trapped Civilians




When Firegirl arrives at a fire, she only has minutes to save all the civilians trapped in the flames! Extinguish glowing monsters, ax your way through obstacles, use your fire hose to fly through environments and reach survivors trapped in normally unreachable places.




Rebuild the Barracks




Return to the barracks between each mission to improve your equipment and recruit new firefighters. Any help will be welcome to complete your next missions!
---
.