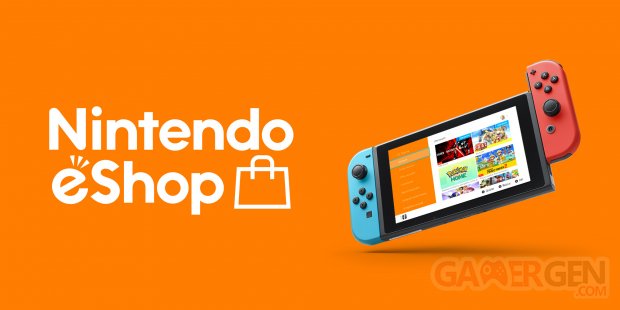 Switch – Games
Switch – Demos
Switch – DLCs
Bit Orchard: Animal Valley

Deluxe Theme Pack – €0.99

GROOVE COASTER WAI WAI PARTY!!!!

Touhou Project Arrangements Pack 7 – €14.99

Infinite Links




Nerf Legends

NERF Ultimate Bundle – €19.99

Rex-Rampage Bundle – €9.99

Stego Smash Bundle – €9.99

Tricera-Blast Bundle – €9.99

Nickelodeon All-Star Brawl

Jenny Brawler Bundle – €4.99

Elite Blaster Combo Pack – Free

Universe Pack – Season Pass – €11.99

Rogue Lords



You can buy an eShop card on Amazon Where Fnac.

Responsible Corrector – Editor
Alexandre SAMSON (Omega Law)
Addicted to Assassin's Creed and Destiny, great fan of RPGs and passionate about video game experiences in general. Reader of comics (DC) and various manga (One Piece!). Chemist by training and Whovian at heart.

Follow me

:
.