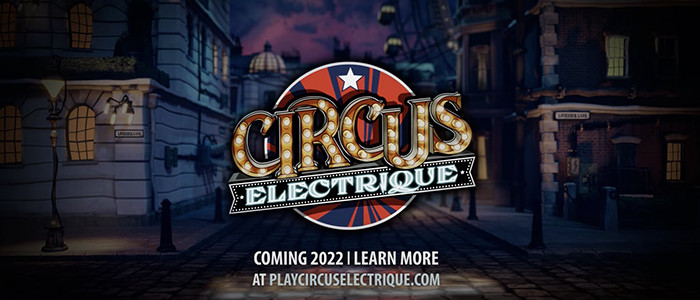 Announced last December, the Tactical-RPG with cyberpunk atmosphere Circus Electrique has just offered a brand new trailer highlighting its gameplay mechanics. Still expected for the year 2022 on Nintendo Switch and competing media, we let you watch the said trailer below as well as a complete description.
Circus Electrique is a narrative role-playing game, a tactical game, a circus management game and a completely thrilling game all rolled into one, all with a steampunk twist. When ordinary Londoners mysteriously transform into vicious killers, it's up to strongmen, fire-eaters, clowns and other circus performers to save the city in turn-based 4v4 tactical combat. With 15 playable classes in total, each with their own quirky skills, you'll need to carefully assemble your ragtag team in order to save the city.




Main Features :




Electrifying RPG combat: Test the skills of strongmen, fire blowers, escape artists, clowns and other classic circus performers – there are 15 playable archetypes in total, each with deep tactical options in combat. Assemble the most ideal combination of acrobat artists to fight against outsized enemies.

Manage steampunk London's greatest show: Despite the chaos, the show must go on! Rebuild the circus to its former greatness and beyond, recruiting and training the most talented performers from around the world. The skills of the artists, the chemistry between them and their general devotion determine the success of a show. You will need all available shillings to keep everyone paid and happy.

A circus like no other: Immerse yourself in a gripping universe based on vintage circus posters, Victorian-era archetypes and classic steampunk charm.
---
.