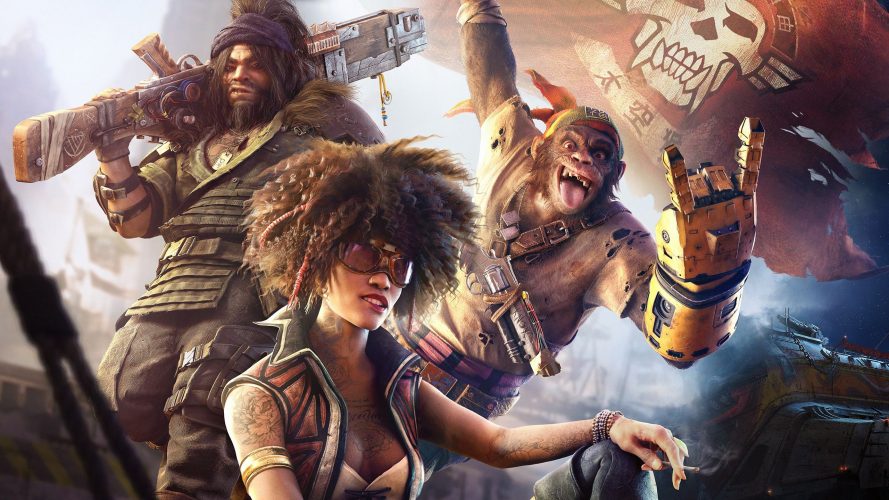 We have the impression that it's a little panic at home Ubisoft lately, since the publisher has ended two projects that had already been announced by canceling them (in addition to two other unannounced projects that were also canceled), which is rare in the industry today. With this wave of cancellations, one could fear that the cursed Beyond Good & Evil 2 be one of the next victims, but on the contrary, Ubisoft seems to be recruiting new talent for this long-standing project.
A new recruit joins the ranks of the team
It's my turn to do the thing pic.twitter.com/gS87kZn7UT

— Sarah Arellano (@TheSugarVenom) August 3, 2022
No concrete information on the game has been shared for years, so inevitably, we are watching for the slightest sign of life from the project. A time announced by some as being set aside, then presented as alive and well by others, the current status of Beyond Good & Evil 2 is far from easy to determine.
But the project is obviously still on track since Eurogamer could notice that the narrative designer Sarah Arellanowho worked on World of Warcraft as well as on the next saints row, had joined the ranks of Ubisoft as lead screenwriter on Beyond Good & Evil 2.
An important recruit who seems to show that the game is finally on the right path. We will still have to wait years to see the final result, but at least, at present, the hope of seeing it happen one day is still allowed.

[related_posts_by_tax taxonomies="post_tag"]