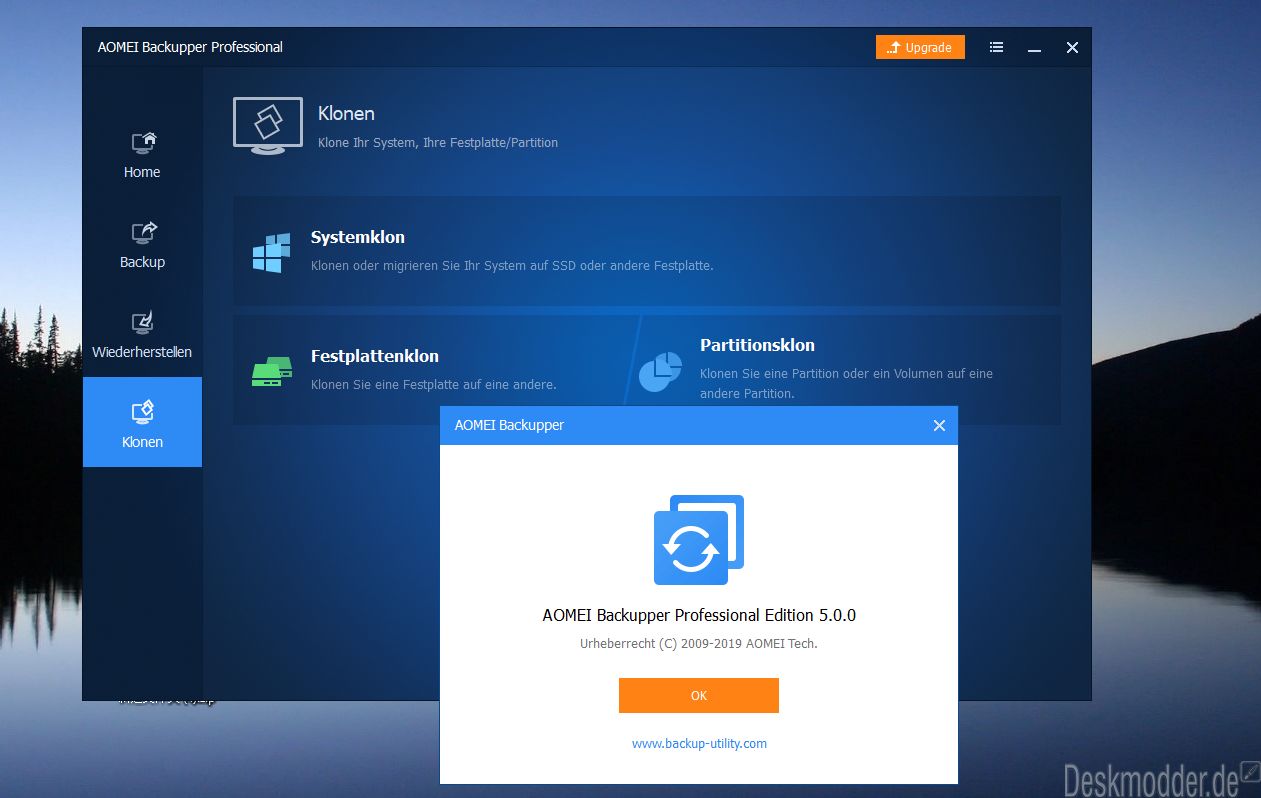 [Update 18.05.2022]: AOMEI updated Backupper to version 6.9.2. In this version, more software has been added under free tools [Update]: As a note. The action was up 05/25/2022 extended.
The fixes in version 6.9.2 are:
Added more freeware in Free Tools: iPhone Backup & Transfer Tools, Remote Desktop Software and Data Recovery Software.
Some known bugs have been fixed.
[Original 15.08.19] We have a great offer for you, AOMEI Backupper Pro free for you with 1 year license valued at $39.99. After that it can still be used. This offer from AOMEI is valid until August 8, 2020.
AOMEI already offers the standard version for free, which we have already presented to you here in a short test. Now, AOMEI is expanding its commitment with the mission "Always Keep Global Data Safer".
Actually, it doesn't matter which program you use to back up data. The main thing is that you do it. Because restoring a backup is a lot easier and faster than a new installation including settings and program installations.
Even the free standard version offers many and sufficient options for backing up your system or cloning your hard drive. The Pro version goes a step further.
System backup and restore is faster
It is possible to create a system clone. (In the free version only hard disk or partition)
The backup can be copied back to different computers. Whether with identical or different hardware
Images can be merged or split into smaller sizes
PXE boot tool for networks
Scheduled backups are possible
Partitions can be adjusted on the target disk when cloning
Real-time synchronization of files and folders
Dynamic disks can be backed up
Files with NTFS permissions can be restored
Backup on CDs / DVDs really old school.
As already described for the Backupper Standard, it is important to create a bootable medium first. Because if the computer crashes, no backup will help.
Information and Download:
[related_posts_by_tax taxonomies="post_tag"]