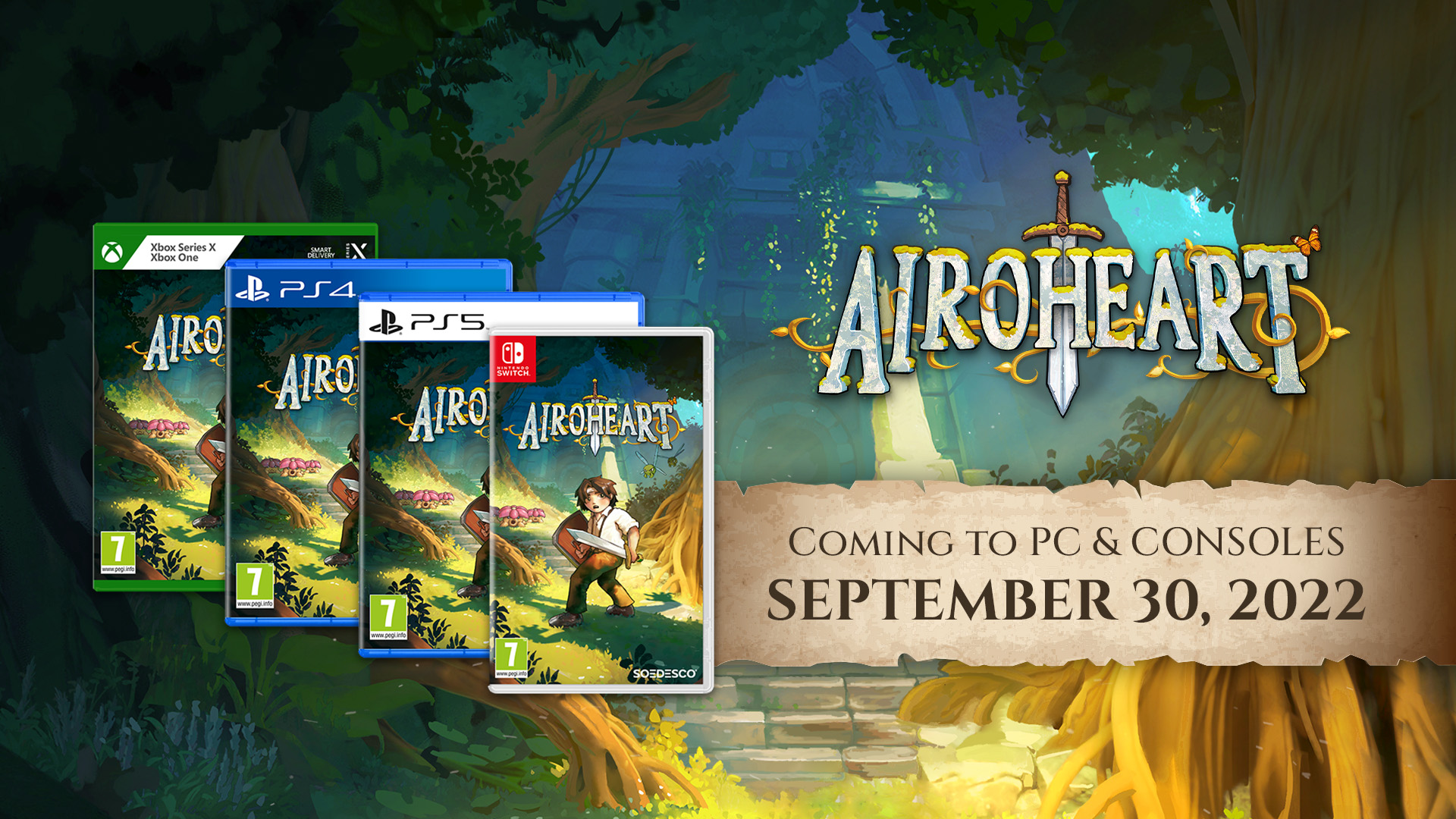 New project from the imagination of Pixel Heart Studio, Airoheart presents itself as an action-adventure game, a tribute to the RPGs of yesteryear. If we knew the title was expected to release on the Nintendo Switch eShop next September 30the editor SOEDESCO has just confirmed, trailer in support, that a physical version will also be available on the Nintendo console and competing media. To learn more about Airoheartwe let you watch the trailer below along with its official description.
About Airoheart
Our story begins in the land of Engard, where our beloved hero, Airoheart, embarks on a journey to stop his brother's diabolical plan to unleash an ancient evil that has remained hidden for generations, and unleash a war using the power of the Draoidh stone.




Will you be able to face your own brother and prevent him from carrying out his diabolical plans?




Features




Fight in real time
Fight against dangerous monsters in real-time battles. Plant bombs, cast spells, drink potions and overcome the dangers of Engard.




Travel through an enchanting open world
Discover a beautifully hand-crafted, retro-inspired pixel art world with an aerial perspective that will take you back in time. Immerse yourself in a vast and captivating world, bursting with life and unique characters.




Conquer dungeons and solve puzzles.
Acquire weapons and armor, and learn magical abilities to solve intricate puzzles and unlock new areas to explore. Navigate dark dungeons and watch out for deadly traps and vicious enemies.




Embark on a quest to save the world
Unfold a story of betrayal, tragedy and redemption piece by piece. Embark on an adventure to stop your brother from unleashing an ancient evil.
---
.