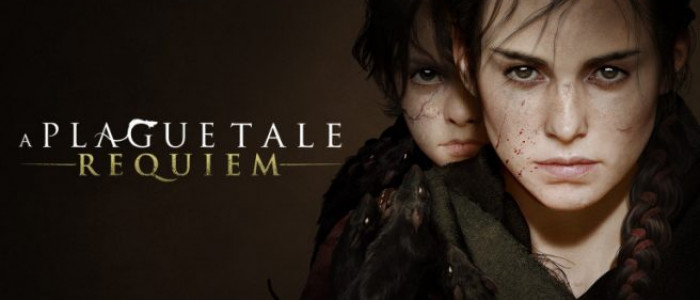 After the release of the first opus A Plague Tale: Innocence Cloud Version went out on nintendo-switch last July 6it's time to discover its sequel A Plague Tale: Requiem Cloud Version who will land on nintendo-switch (together with the forthcoming book "The Heart of" by Third Editions) next october 18. Developped by Asobo Studio and edited by Focus Entertainmentthis new episode of the now recognized franchise created by Bordelais should amaze us even more, after a A Plague Tale: Innocence of remarkable quality.
To reveal this release date, the developers have chosen to show us a long sequence of 10 minutes of new gameplay of the game. You can discover, while waiting for the very close release of the game, this new sequence below.
A Plague Tale: Requiem, the sequel to the award-winning epic adventure A Plague Tale: Innocence by Asobo Studio and Focus Entertainment, showed off a little more in a lengthy gameplay trailer during the Focus Showcase, accompanied by a official release date for October 18 and the launch of pre-orders on Xbox Series X|S, PlayStation 5, and PC! In a lengthy new gameplay sequence, follow Amicia and Hugo on a convoluted journey through a vast red ocher quarry filled with soldiers searching for them. Luckily, the duo have plenty of tricks up their sleeves and aren't afraid to get their hands dirty. Prepare for a harrowing adventure in a world as violent as it is sumptuous, and discover the price to be paid to save your loved ones in a desperate struggle to survive. A Plague Tale: Requiem will be released on October 18 on Xbox Series X|S, PlayStation 5, PC and in Cloud version on Nintendo Switch.
The announcement is made! ✨@APlagueTale : Requiem will be released on October 18.

And it is also on this date that our making-of work written by @exserv85 will be available everywhere in bookstores (and on our website).

For the occasion, here is the cover of the classic edition of the book! pic.twitter.com/eFgBevwA8T

— Third Editions ???????? (@ThirdEditions) June 23, 2022
.